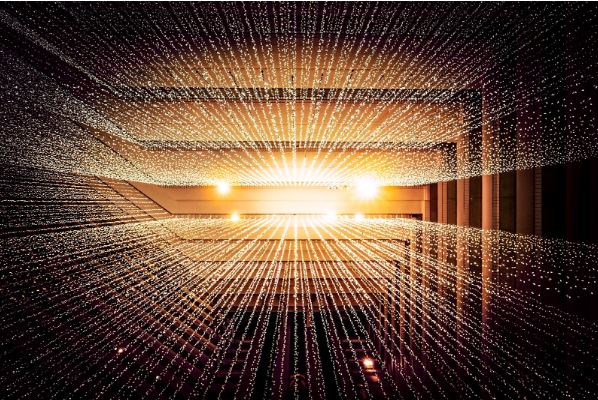 Engineering a great story: a Q&A with Maxx Silver of BizCubed
A few months ago, we sent an email to our community that went a little something like this:
Most creatives don't have a hard time understanding why story is important; they've been using it as a mode of expression and communication for a long time. 
Similarly, activists and changemakers have long understood that movements and systemic change are built on the back of inclusive, story-driven processes.
But when data engineers start using story to get their messages across and cultivate their organisational cultures – you know that we have reached a tipping point. 
They knew we were talking about them immediately; an 'Easter Egg' they called it in a quick follow up email. 
Well, now it's time to unmask these story-savvy data engineers and hear directly from them about their experience using the humble and ancient craft of story to communicate the complexities of their work.
Hear from heart and soul of Australian data engineering firm BizCubed, Maxx Silver — the company's Business Development & Marketing Manager — about how story has helped their organisation to unlock new modes of problem solving and connection amongst the team and supported them to build a sense of shared vision for the future.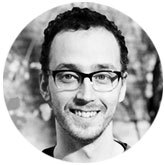 Why did BizCubed choose Digital Storytellers and can you tell us about the need for storytelling skills in your organisation?
Maxx: I became familiar with Digital Storytellers by virtue of your support for the social enterprise sector in Australia. I have a background working in social enterprise and was introduced to the power of storytelling during my time participating in and facilitating a study of cross-sector collaboration back in Seattle.
Now, as the head of Business Development and Marketing for a data engineering firm (BizCubed), I recognised the need to express our organisational values by sharing our own stories. 
I believe that stories are what connect us and help us make sense of the world. With this in mind, it was a natural choice for me to engage with Digital Storytellers.
What were you hoping to achieve for BizCubed through storytelling?
I had been thinking a lot about narratives, and the story that we wanted to tell in our business. I think of this as a challenge that any business has to confront, but it's made all the more difficult for deeply technical products and firms. Using narrative is definitely one way that we've tried to close this gap and improve our ability to connect with our community. 
We're really proud to have a strong culture of operational excellence and rigorous execution. Working with Digital Storytellers has been a way to complement our culture with  creative vision and more compelling storytelling.
We had also reached a point where we were expecting to scale up significantly, and we wanted to begin building a long term, on-going partnership with a storytelling agency that would align with our values and influence other projects, such as our website refresh. 
BizCubed engaged Digital Storytellers for a Story Consult and Campaign Roadmap as well as support with storytelling in speeches and on your website. Can you tell us a bit about that process? 
We really wanted to be able to convey our point of difference, our purpose and our 'why.' Basically, creating a better world starts with making better decisions each day.
From climate change to food insecurity, the reality is that we can't simply engineer our way out of these challenges, nor can we solve them alone. We need billions of people to make better decisions each day, knowing that those decisions add up to big change.
That's what we do — we enable businesses to make better decisions each day by taking the pain out of data and empowering business teams to own their data assets. But it took us a long time to get to such a crystallised understanding of what we do and the value we provide, and that's what Digital Storytellers helped us to uncover. 
The Campaign Roadmap provided a template for us to leverage as we share these stories with the market. I'm really happy with the process we worked through to get there.

Did you want to share anything else about the process itself?
My overall impressions were positive — I appreciated that the Digital Storytellers team taught us some of the fundamentals of storytelling; how breaking down a story into its component pieces allows you to build it back up into a cohesive narrative. 
I'll be honest — at first I wasn't quite sure how we would use what we learned, but I've found that it has showed up again and again — when we make pitches, give presentations, or even just talk about the journey that we're all on together. 
I would definitely recommend working with the team at Digital Storytellers.
Has anything surprised you on your storytelling journey?
There have been several times where we've leaned on these skills to craft communications and pitches on the fly. I've been taking on the role of 'storytelling facilitator' – asking our team who our audience is, what journey we're taking them on, and what messages we want to share with them. This has allowed me to share these learnings across the team, which aligns with our value of 'Teach and Learn'. We've certainly got room to improve but it's been a great skill to be building throughout the organisation.
I've also been surprised to learn that, oftentimes, telling a story begins with asking yourself the right questions. As I learn how to ask better questions, I also learn how to tell better stories.
How did taking a narrative approach across the website support you to communicate what you do?
I can say that it certainly helped with the website. I've had feedback from folks that the values articulated on our website have resonated with them. In some instances, we didn't hit quite the right tone, but that's to be expected and has already been updated.
Did you learn more about story and what makes it more powerful?
Yes — it was particularly helpful for me to learn about the Hero's Journey. I've referenced this whilst coaching my team on their sales pitches.
Ideally, I'd like to learn more about the different forms of narrative, the different sorts of narrative journeys, and how to continue building a culture of storytelling across our organisation.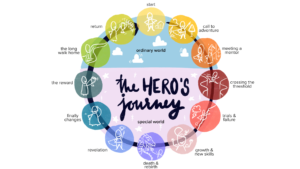 Thank you to BizCubed and Maxx for sharing their experiences of storytelling and what it's like to work with Digital Storytellers. To read the full case study, visit: A Better World Starts With Better Decisions ↗
If you are curious about what a Story Consult can unlock for your organisation, get in touch and prepare to experience the power of storytelling!