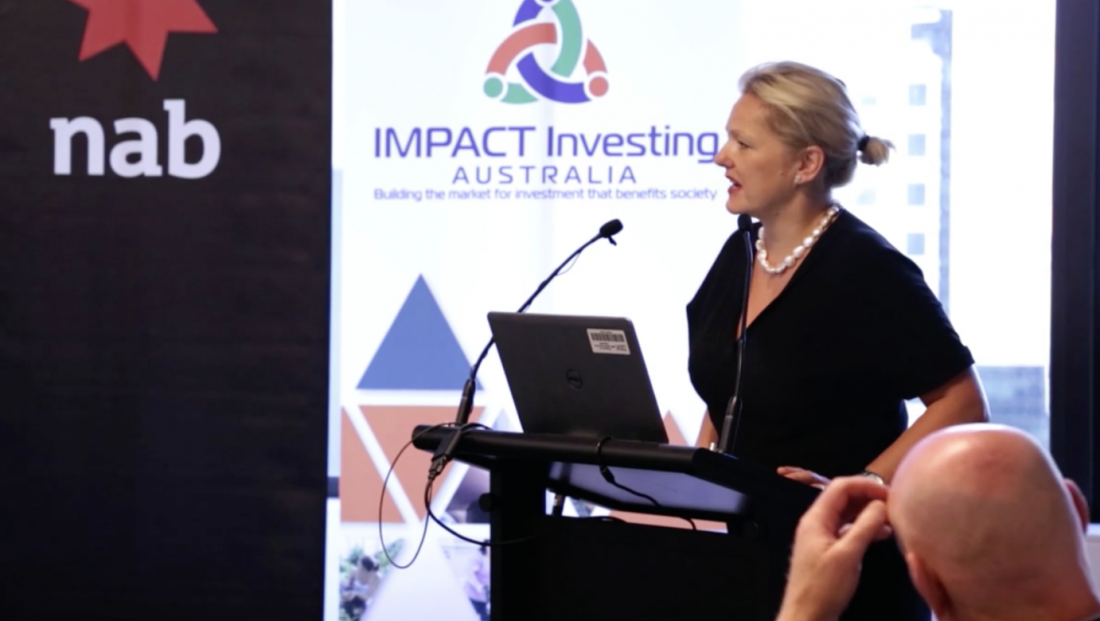 Funds for Impact – NAB's new fund launching March 2015
"If impact investment is to work, it needs to be a commercial reality and not just the impact piece that's driving it"
– Corrine Proske, Head of Community Finance and Development, NAB
Exciting changes are afoot in the Australia's fledgling impact investment space. As a realisation develops that collective steps toward a real impact investment market are happening, the players are now working to create the market and support its development. It's emboldening to see a major bank like NAB take steps in committing a relatively small amount towards the creation of an actual marketplace whose focus is doing good and making a reasonable profit at the same time.
NAB has taken the first step in this direction with the creation of a $1M fund to connect both fledgling impact creators and service providers who will help them achieve greater financial and social impact. The fund architects, Bessi Graham, Rosemary Addis and Corinne Proske, have been touring Australia to announce the fund.
As a leader in the impact storytelling space, Digital Storytellers captured the roadshow presentations for the benefit of the impact space.
Learn more about the fund,  how your enterprise can benefit or how you can contribute by listening to Corinne Proske's (Head of Community Finance and Development, NAB) speech outlining how the fund will work, organisational eligibility and other opportunities.
Rosemary Addis (Chair, Impact Investing Australia) highlighted the growth of impact investment here in Australia and how NAB's exciting initiative fits in with the impact investment movement globally.
"We have to be able to demonstrate, through action, what's possible in this market, and we can do that by bringing forward some of the most impactful and robust propositions to participate in this initiative" 
And Bessi Graham (CEO, The Difference Incubator) spoke about the role of measurement in impact investment and best practices in the space.

The impact investment movement is certainly gaining momentum here in Australia. Today's event also coincided with the release of the NSW Government's Impact Investment Policy which is a significant step forward in the space. The policy outlines how the Government will build the impact investment market here in NSW in by removing barriers to entry, building the capacity of market participants and by delivering more impact investment transactions itself.
The NAB Impact Investment Readiness Fund will begin taking applications on March 10th. We'll be sure to post more details as they become available!