Somali Storytellers – Digital Storytelling Bootcamp and Online Program
Individual stories are powerful tools for shifting the minds, hearts and actions of audiences. But when they form part of a greater narrative of change, they can help drive movements of systemic societal change.
This was the ethos behind the Somali Storytellers bootcamp, which we ran in partnership with UNDP Somalia Accelerator Lab, alongside Somali-American filmmaker Abdisalam Aato and researchers from the Queensland University of Technology. The bootcamp launched Somalia's first digital storytelling collective, Somali Storytellers, to write a new story for the future of Somalia by amplifying the stories of locally-driven solutions to development challenges.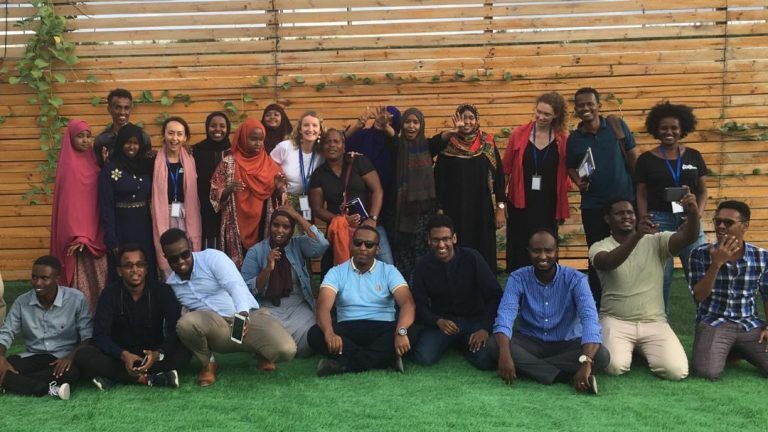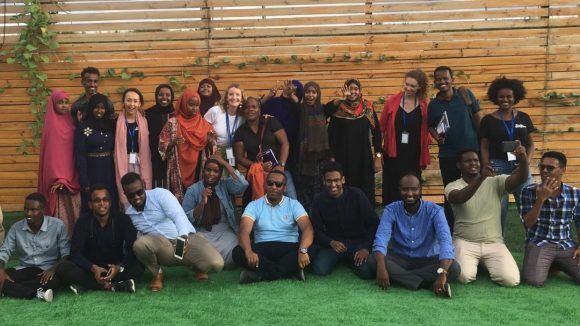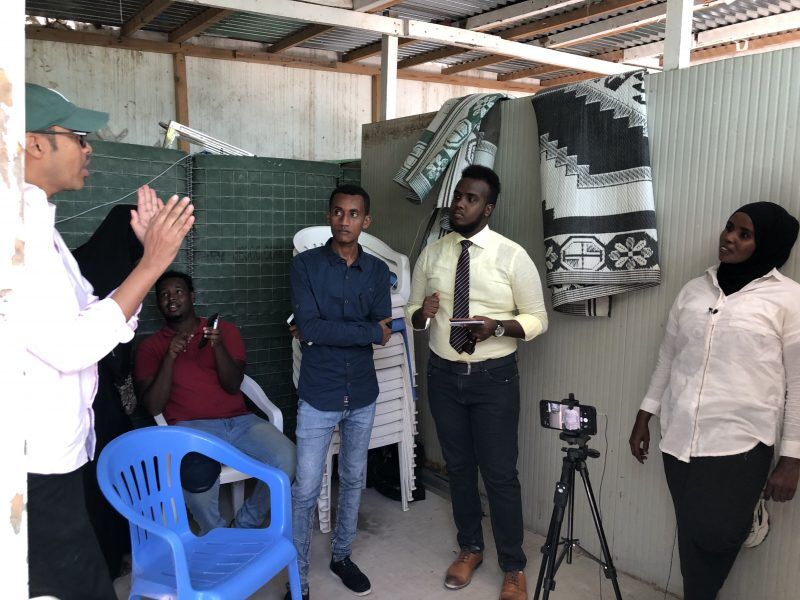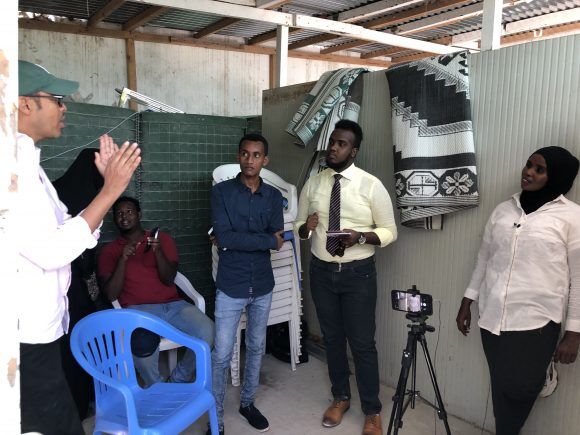 Over an intensive week, 20 participants from across Somalia participated in a week of learning how to FIND, MAKE, EDIT & SHARE impactful video stories. Participants also dove deep into reflecting on their own personal and community narratives, using creative drama exercises and through group 'Campfire' story sessions. This intensive week was followed by a number of online mentorship sessions, through live webinars and a custom-designed Somali Storytellers online training portal.
Since the program, the Somali Storytellers have continued to be an active collective of storytellers, working together to create change through impactful storytelling and immediately setting up their own Facebook, Instagram and YouTube channels.
Additionally, with the advent of COVID-19, the Somali Storytellers quickly evolved their storytelling, using their skills to create engaging, informative and locally-relevant information to protect Somalis from the threat of the Coronavirus.
Going forward, the Somali Storytellers will continue to develop their skills, not only as storytellers, but as Story Facilitators, to run digital storytelling training for their own communities and to translate DIY digital storytelling resources into Somali. They'll also be focusing on telling stories of women's leadership, with the aim of shifting the perspective of women in leadership across all spheres in Somalia.
You can stay up to date with their incredible work following #SomaliStortyellers @SomaliStorytellers on Facebook, Instagram and Twitter.