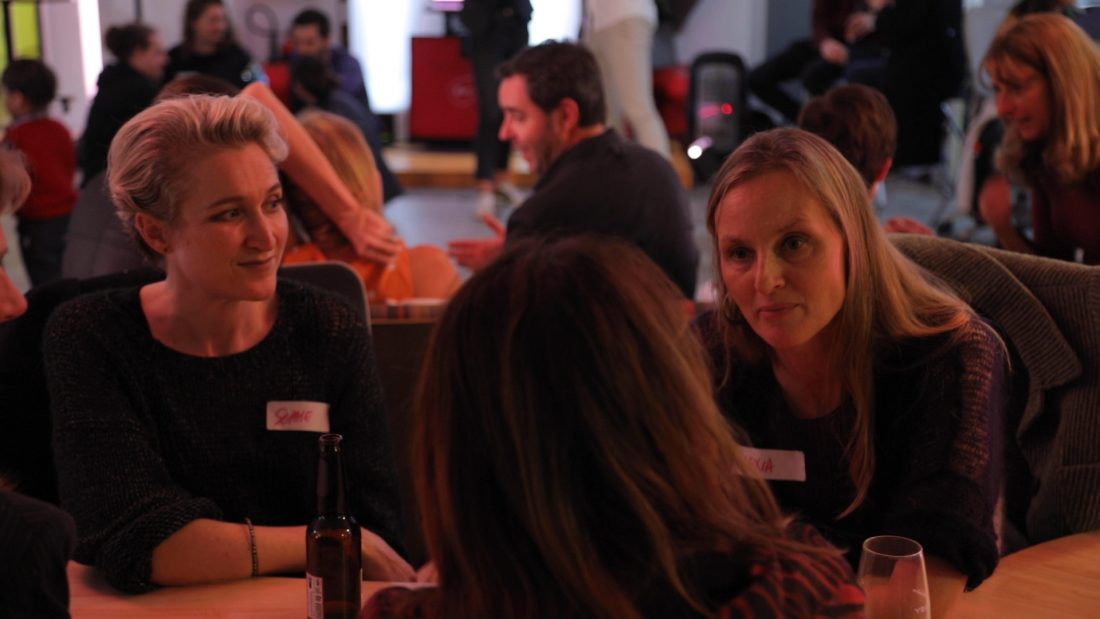 Bravery, breakdowns and bravo.
When a group of people committed to living their values and sharing the ups and downs comes together – you can be assured that something special will happen. And that's exactly how the story went down last Friday night at our Toast to Better Business event at Impact Story Lab Sydney.
As you can see from this beautiful visual summary by our design guru Cath Leach from Catfish Creative, it was a night of fun and festivity as a room full of Sydney's purpose-driven community shared their stories of bravery, breakdowns and bravo on the path to better business to close out B Corp month.
It was a balmy winter's night in Sydney, with beautiful lighting to set the mood from our BCorp friends at AV1, and a lovely buzz created by brews from 4 Pines. We dived straight into the night by sharing the video we co-created in honour of all our amazing fellow B Corps. Have you seen it yet?
Bravery
First up was a discussion about bravery. Demonstrating courageous behaviour or character is how bravery is defined, and as such, walking the road less travelled, doing things differently, and trying to do them better – is brave. What those who are part of the B Corp movement, many of whom were in the room, do every.single.day by foregrounding people and the planet over profit is doing things differently, and the definition of bravery. That deserves to be celebrated.
We heard stories of a car accident that prompted our MC to consider the impact of a single split second decision on the world around us. There were stories from those who had left the corporate world to pursue their passion for sustainability or ethical fashion, and even from someone who quit her PhD in aid and development to work for a beer company that does good. Bravery looks like these people. It looks like their willingness to confront and embrace uncertainty on the road less travelled, and take the B Corp path.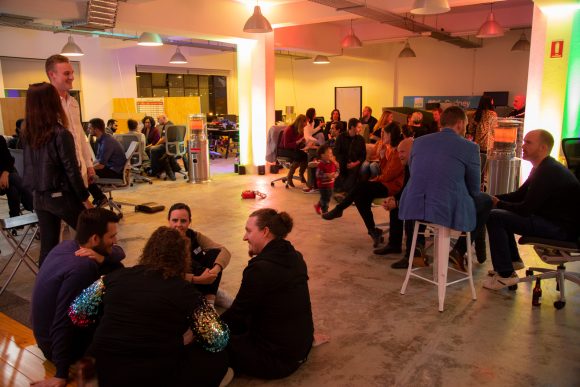 Breakdowns
We'd be lying if we said that the path to ethical business was all sunshine and rainbows. When you've committed to living your values, being transparent about what you believe in and agree to be held accountable to those values and beliefs, there are some tough days. Difficult decisions need to be made. Do you go with a supplier whose products are eco-friendly, but cost twice as much? Do you pass on a lucrative contract because your values are not aligned?
We heard stories from a woman who was so busy supporting others through trauma and exclusion, that she didn't stop to consider their impact on her health and wellbeing until a moment with a stranger at an airport. We heard stories of burn out after years of non-profit and aid work; the disappointment of not passing the certification process; and the frustration of trying to get unsupportive stakeholders to buy into your vision for better business.
Having a space to share the challenges of walking the path to better business is deeply valuable, and something we are trying to cultivate at Impact Story Lab. However, the overwhelming takeaway was that – even though the path to ethical business can be challenging at times, it's worth it.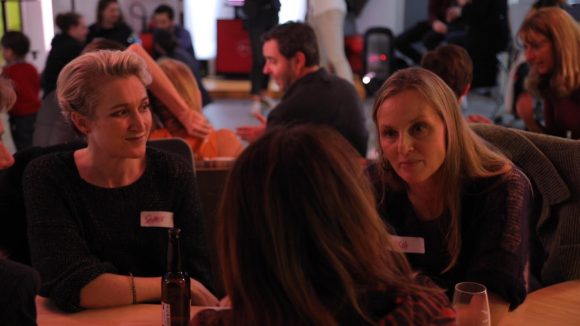 Bravo
One of the most important rituals we can create as we work towards something bigger than ourselves, from reducing the impact of climate change to building toilets in the developing world, is to stop and smell the roses. The impact of celebrating the small wins, the moments of 'bravo', helps show us the progress we are making, distinguishes one week from the next, and keeps it all in perspective. And, it's not just celebrating your own wins that helps, but celebrating others' as well.
It was a joy to share in a woman's 'bravo' moment as she stood up to the mic and told us how she'd just launched her online video series; and we cheered as she told us she'd delegated her first ever task that week after years of doing everything herself. If we don't stop to celebrate the small wins and moments of 'bravo' along the journey, we might not get out alive.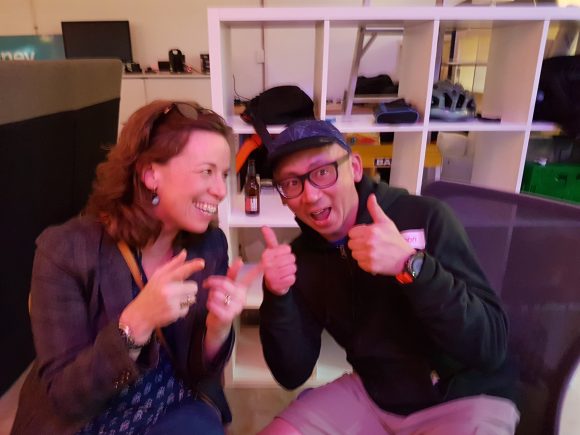 B wiser
So, we've come to the end of another raging success of a B Corp month, and this is what we're left with:
While you certainly don't have to be a B Corp to run a business that's better for people and the planet, it definitely helps.
To be supported by the B Lab team, to have excellent resources dedicated to helping you run a more ethical business, and to be part of this amazing community of people living their values makes us feel #blessed. (Maybe that's what the B stands for…;))
We leave you with this gem from Kiera Guadalupe Murphy, 4 Pines' Sustainability & Beer Lover and B Local Sydney's Chair:

"The B economy is inclusive of Certified B Corps, but it's also open to anyone who uses the free B Impact Assessment; it's inclusive of consumers who choose to support B Corp goods and services; it's inclusive of partners; it's inclusive of universities who choose to teach B Corp values to students, and so much more. That's really what we're trying to bring awareness to and create [through B Corp month]."
So cheers to better business and thank you to those who came and shared their stories of bravery, breakdowns and bravos along the B Corp path! B epic.
Check out more pics from the night here and, if you want to make sure you don't miss out on the next event at Impact Story Lab, follow us on Facebook.