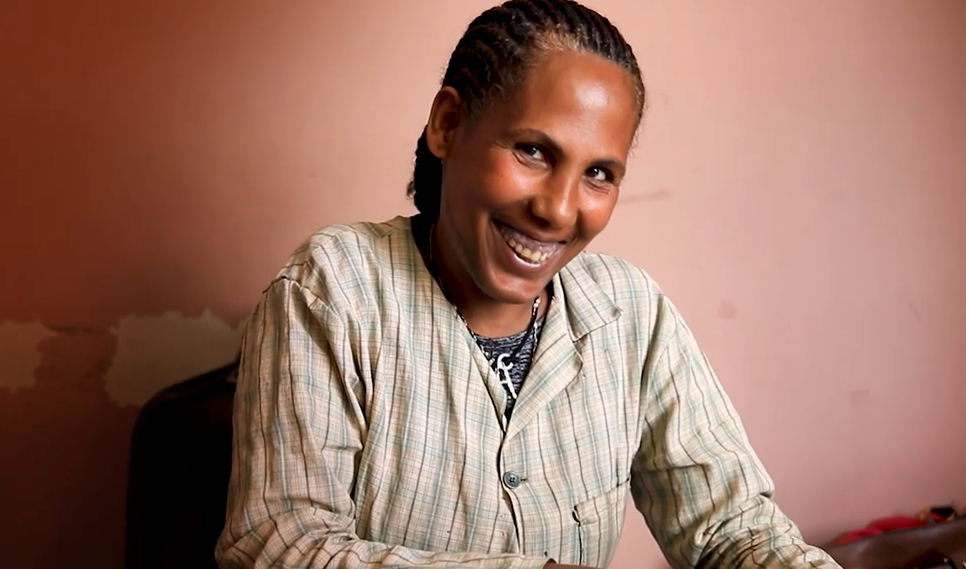 Our favourite stories from 2019
Another year, another amazing year of telling stories. At Digital Storytellers, we are privileged to work with some truly remarkable organisations, movements and projects, and support them to tell their stories. As the year (and the decade!) comes to a close, here are a few of our favourite stories from 2019…
My old friend MRKH 
This piece was created for the World Congress of Paediatric and Adolescent Gynaecology to give a voice to women around the world living with Mayer–Rokitansky–Küster–Hauser syndrome or 'MRKH'. Designed to give doctors and health professionals an insight into the experience of being diagnosed with and treated for MRKH, 'My Old Friend MRKH' portrays women who are bravely speaking the truth of their experience and trying to change the future of women and girls. An honour to be part of.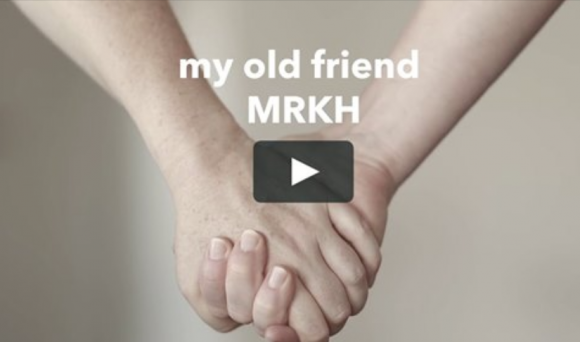 Watch the film
Art as Action – Live Scribing
We loved creating this live graphic recording of a gathering hosted by Seljak Brand and Schoolhouse Studios exploring the role of art in climate action. Bringing together a panel of artists and designers, 'Art as Action' was as thought-provoking as it was beautiful. It's inspiring to see this movement gaining momentum and the evolution of environmentally conscious design and activist art expanding and evolving.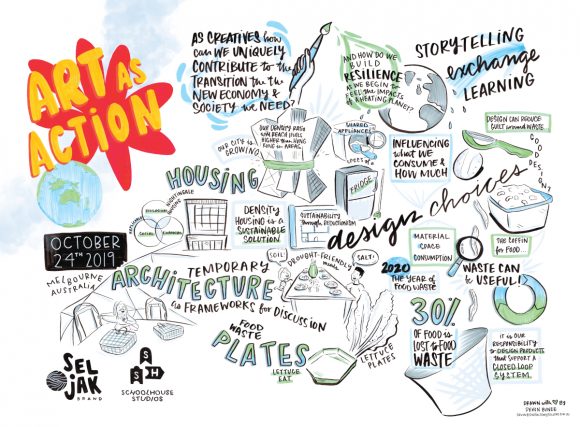 Local Traditions, Fresh Perspectives
One of our most exciting adventures of 2019, in October we were lucky enough to receive support to make our way to this year's Social Enterprise World Forum 2019 in Ethiopia. On what was Digital Storytellers' first trip to the African continent (but hopefully not the last!), we loved putting together this Event Wrap for the Forum: 'Local Traditions, Fresh Perspectives'. To absorb the youthfulness and power of the people there, especially meeting so many inspiring women leaders gives us real hope that change is happening through the power of social business. The connections we made told a story that will stay with us forever.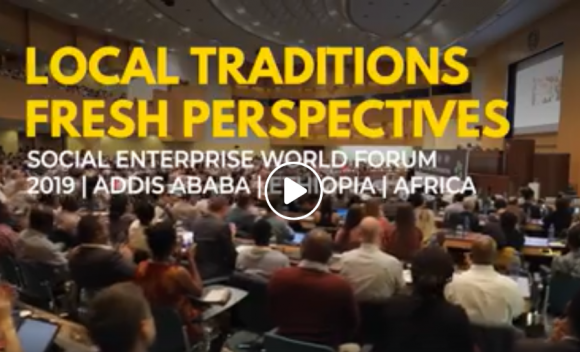 Watch the film
Family by Family
This year we were lucky enough to work with The Australian Centre for Social Innovation (TACSI) to help tell the story of their program: 'Family by Family' – a program that supports families with lived experience of poverty to mentor other families going through rough times. Filmed over two visits to Adelaide including interviews with the program's participants, it is by putting together videos like this that we remain continuously moved by the courage and grace of nonprofit organisations. This project represents an exciting and sustainable disruption of systemic disadvantage, check it out!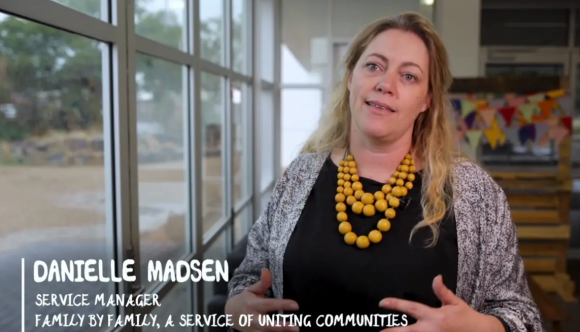 A Future by Design
For the second year running we were lucky enough to be invited to capture the learnings from SingularityU's Australia Summit; a global learning and innovation community using exponential technologies to tackle humanity's grand challenges and build a better future for all. Our scribe-in-residence and illustrator extraordinaire, Devon, created a memory wall for the Summit, capturing the key takeaways for the speakers and panels in what was a truly mind-bending two days. Filled with both vast possibility and huge responsibility for shaping the collective future of humanity, soak in these cutting-edge ideas and innovations from our live scribe.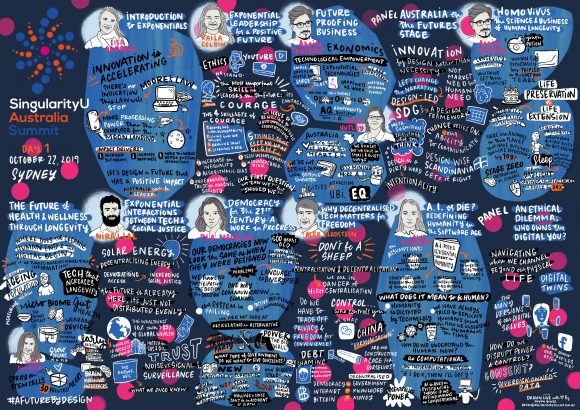 Environmental Film Festival Australia
Grassroots organisations are often the most in touch with the needs of their communities but the least able to invest in fancy video productions. That's why we love running in-house training as part of our Stories for Impact program! In 2019, we were thrilled to continue our partnership with the Environmental Film Festival for the third year, to train community environmental organisations to create their own films to scale their impact. Continually amazed by their ingenuity and breadth of experience, grassroots environmental organisations from across Melbourne participated in two action-packed days of face-to-face training. See the amazing results, which were screened to a packed audience at the Festival here!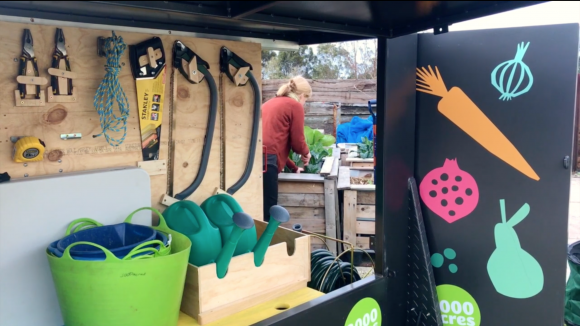 Between Us – coming in 2020!
In a volatile and increasingly challenging world, it can be so easy to focus on our differences as things that divide us instead of as things that can bring us together. Part of a research project at the University of Sydney on cultivating human difference as a generative resource, 'Between Us' brings together a group of improv-actors and films them responding to certain stimuli. The film, which is coming in 2020, will be shown to research study participants and we can't wait!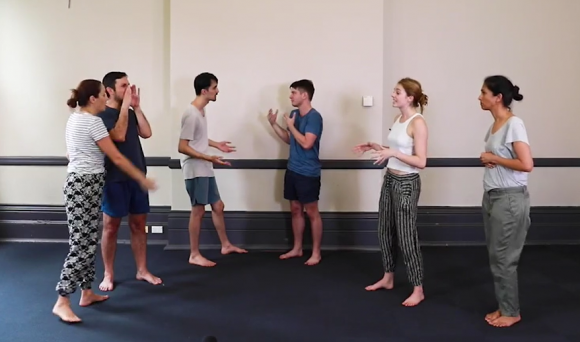 To be truthful, picking our 'favourites' is tricky and really every story we've helped put together this year could have made the list. However, you can visit our portfolio to take a look at all of the pieces we've helped bring to life and hopefully this gives you a glimpse of all the purposeful projects we've been lucky enough to be part of this year. 
That's a wrap on 2019! What story will you tell in 2020?