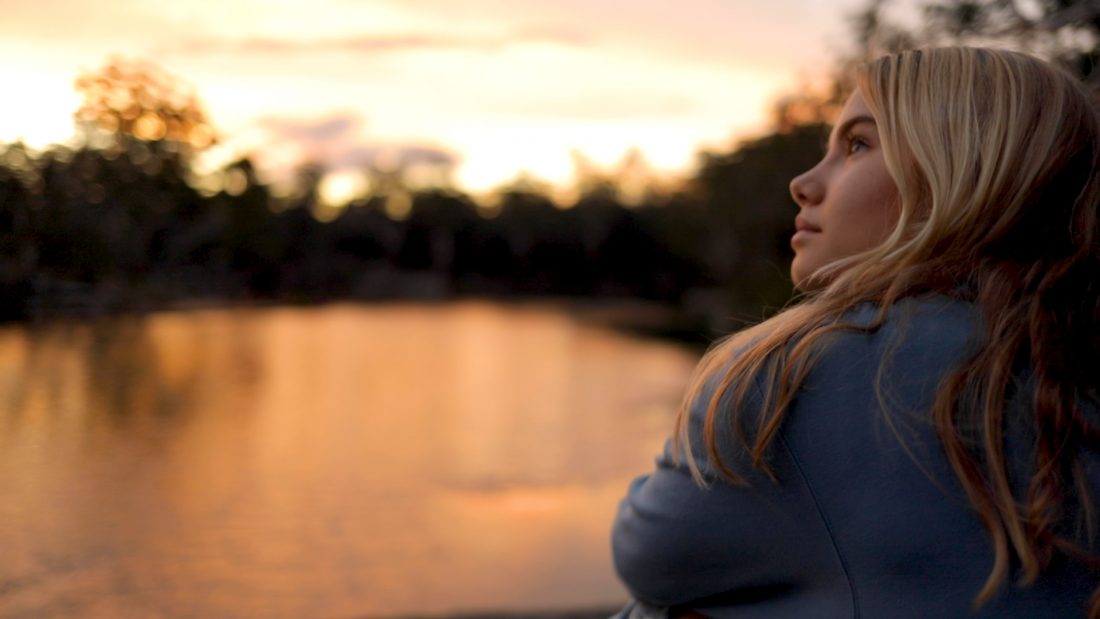 The stories that moved us in 2018 (part 2)
Since 2013, we've been lucky enough to work with an incredible diversity of purpose-driven communities, organisations and people, to amplify their stories and to share their message with others.
At the end of 2018 we asked our team to reflect on the stories we had worked on during the year and highlight those that held a special place in our hearts! Here are some reflections on the stories that moved us in 2018.
---
Mikey's choice: Education Gives You Freedom (Go Foundation)
"GO Foundation has been for us, not only a beautiful production to work on but also a real alignment, in terms of a message that we believe in and support at Digital Storytellers.
Working with Indigenous Australians means that we must respect that it is their story we are honoured to work with and help communicate, and that their ownership of that story must always be respected. With that intent in mind we worked from a place of respect and openness — if at any moment our students Lua and Yarrin were uncomfortable, they would be free to have final say on what we as the film team would do. Both had remarkable life stories that we were honoured to share.
It was also a challenge to shoot as well. My personal favourite scenes were where our storyteller Lua was at Parramatta Lake. After hours of wandering around Parramatta Lake, our final hour was blessed with golden light and became the most visually impactful part of our story. As a cinematographer who loves using natural light, but only having limited time with our subjects, opportunities for colour and beauty are limited to what the sky produces."
---
Daniela's Choice: Bushrock Preservation (NSW Office for Environment and Heritage)
"As a scientist and filmmaker, I acknowledge that many worthwhile subjects are not riveting, or a good fit for the human perspective that is cornerstone to most great stories. This video on Bushrock protection presented both of these challenges. What we did was identify a heart that could balance out the brains in the film, and ask our brains to explain things as though to their children. Coupled with compelling imagery, we managed to make a film that is one of Digital Storytellers' most widely viewed and a favorite in our workshops. It reinforces my commitment that we can tell science stories in a compelling way."
---
Sylvia's Choice: The Difference Incubator "YuMi Partnership Story – Growing Entrepreneurship in the South Pacific"
"A story that involves a different country and a different culture is always one that sparks excitement, joy and curiosity. The YuMi Partnership Story was a very intriguing one from the beginning as we are looking at a very unique program that is a partnership between TDi, Carnival Australia and DFAT which is supporting Entrepreneurs in the South Pacific to work on and establish their businesses.
Being in Santo, Vanuatu on the ground meeting, talking and working with the Entrepreneurs was a truly amazing experience. There is so much passion, joy and happiness that each and everyone of them show through the work that they are doing. For me the most beautiful aspect of it all is that they are doing what they love doing for their families and communities. We have spoken with some humble and truly amazing people, shed some tears and shared some hugs along the way.
Overall an experience that I will always hold dearly and I hope the story does each and everyone who is featured justice about the amazing work that they are doing, both here in Australia as well as in the South Pacific."
---
Zara's Choice: What is this thing called Enspiral? (Enspiral)
"Being at Enspiral was such a special and heart-warming experience for me, and a pivotal point for us as an organisation. This story is my favourite because it just brings back those amazing moments with some amazing individuals… individuals that I'm still in connection with today, and a community culture and practices that I'm still carrying in my heart and practice today, and that we've started to integrate into our business and community of Impact Storytellers.
As with every live event storytelling project, there were the ups and downs of production. For example, on arrival, we discovered our retreat site would be undergoing major renovation throughout the whole time we there; really bad news for audio quality! We had to contend with sourcing new locations on top of an already tight production challenge. But there was also the exciting pressure of delivering a story onsite, the celebratory screening as part of closing, and the joy on the faces of the event participants as they reviewed it and saw themselves and the community from a different lens, feeling weaved into a bigger story that they can carry with them long after they leave."