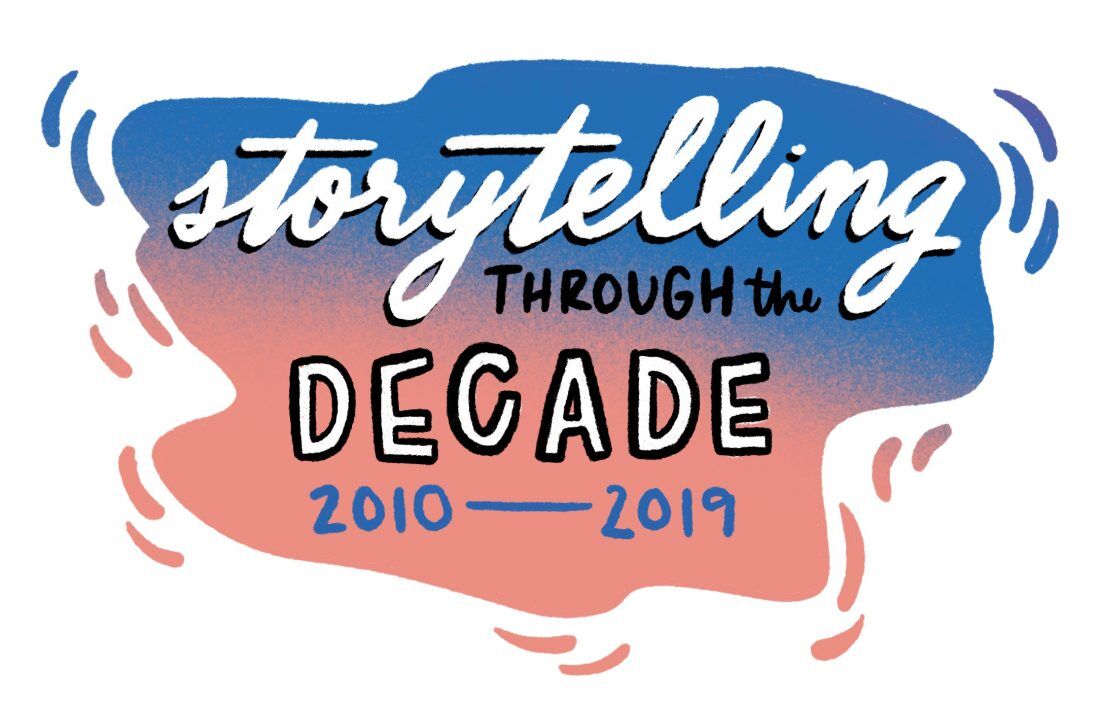 Top 5 Ways Storytelling Has Changed This Decade
From movements to machines, we take an in-depth look at how storytelling has changed since 2010, and how we can create a better and more inclusive narrative in the 2020s.
For many of us, the conclusion of the calendar year ushers in a period of reflection as we take a look back at the year that was. And, with the end of 2019 also bringing the curtains down on the Twenty Tens (2010-2019), it presents the perfect opportunity to look back at how storytelling has changed throughout the decade.
You only need to try and think back to a time before the iPad, Instagram or Justin Bieber to realise that a decade is a loooong time. Since 2010, our world, and indeed the way we tell stories, has changed in a myriad of ways. From using story to spark social movements to the smartphones in all of our pockets – there's a lot to cover! So, let's jump in and start the countdown, kicking off with number five…
#5 – THE RISE OF VISUAL STORYTELLING
Remember the adage 'show, don't tell'? Well, the rise of visual storytelling has allowed us to 'show' stories like never before, adding an extra dimension to storytelling that calls forth greater creativity and connection.
While, imagery has always had a place in storytelling dating back to the days of cave paintings, the rise of techniques like live scribing, infographics and explainer animations have changed the way we 'show', tell and listen to stories. Seeing ideas, conversations, and projects brought to life before our eyes can be a game changer for organisations and movements. The rise of visual storytelling this decade has created space for greater inclusion of different types of learners and across language and cultural divides as well.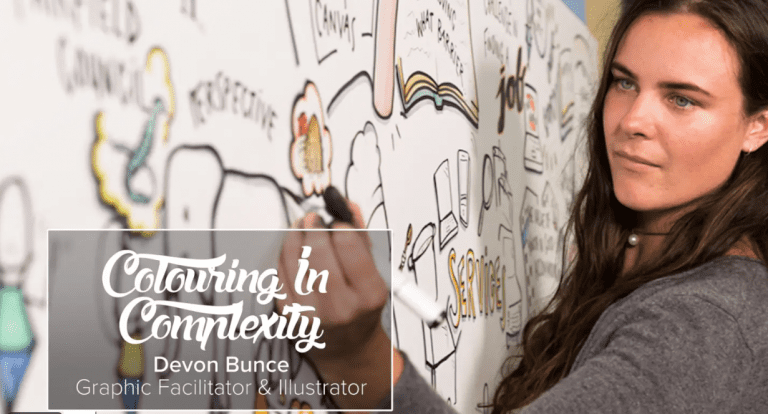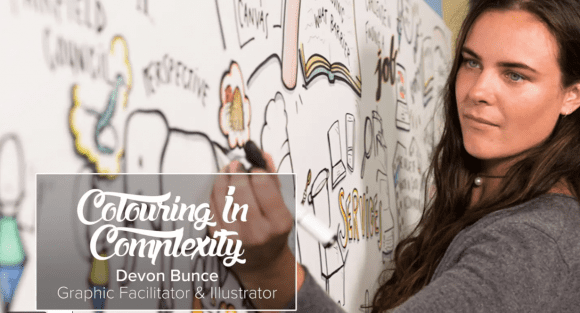 See our Scribe-in-Residence, Devon, in action and get in touch if you want to
make animation or scribing part of your storytelling in 2020!

#4 SHARING YOUR 'WHY' – THE BRAND STORY
With trust at a record low and more and more people wanting to align their purchases with their values; it's no longer enough to rely on the superiority or uniqueness of our products, programs or services to speak for themselves. We need to do something more. We need to tell a brand story, because stories engage our consciousness in a way that mission statements and spreadsheets cannot, no matter what your accountant says.
Way back at the start of the decade, in May 2010, Simon Sinek gave his Ted Talk on the importance of 'starting with why' and has since led the clarion call for brand storytelling and the importance of sharing your purpose or raison d'être. While brand storytelling has been around for a while, businesses can no longer survive without it. To cut through the 'noise', we must take the time to craft an authentic narrative that connects and resonates with our community. From an origin or founder story to a vox-pop on the factory line, sharing your 'why' is crucial in this attention economy.
Think about companies like Airbnb, who shifted their narrative from 'cheaper accommodation' (didn't really work), to 'travel like a local' (medium levels of success), and finally to 'belong anywhere' (#winning). This narrative was carried across their brand from website copy to campaigns and video storytelling, such as excellent videos like this one of 'superhosts' In Ja and James. So, what brand story will you tell in the next decade?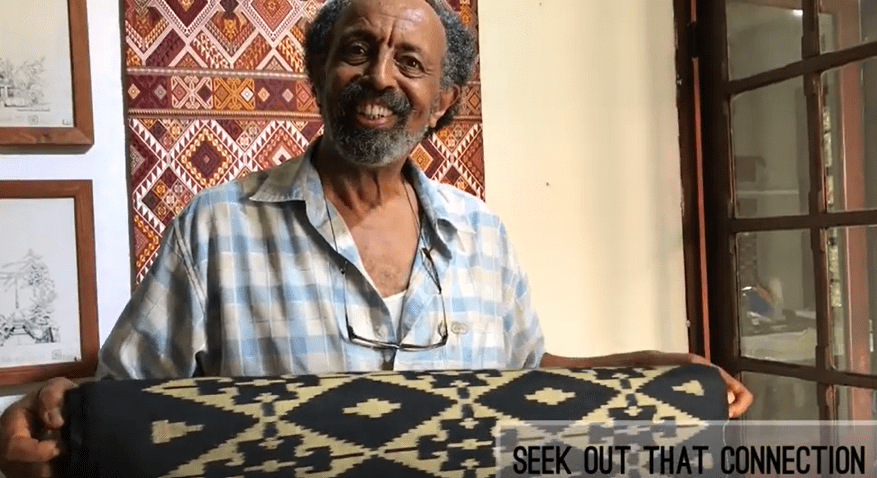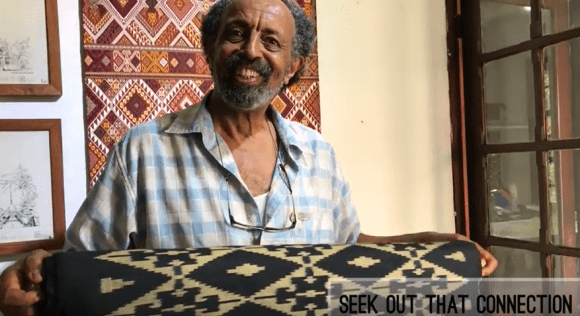 What do #MeToo, #BlackLivesMatter, the Arab Spring, and the Climate Strike have in common? They are 'social' movements with story at the centre, which brings us to number three…
#3 – STORIES SPARKING 'SOCIAL' MOVEMENTS
Most social change movements used to take years, or even decades, to build. However, in the digital age – movements, like lightning, can spark activity across entire human systems in a matter of moments. In this decade, we have seen the power of story sparking social movements like #MeToo and #BlackLivesMatter. Both of these movements represent the unleashing of stories that need to be told, ushering social change that needs to happen. These are stories that would not have been heard, or heard as widely, a mere decade ago. As #MeToo's founder, Tarana Burke, describes – what was once a social moment, can become a social movement – with survivors coming together to create a collective narrative.
What makes these movements more 'social' than those we've seen before is that, not only are they focused on creating social change, but they use social media to do it. The meteoric rise of platforms like Twitter, Reddit, Instagram, YouTube and Facebook, over the last ten years has meant that stories can be collated, catalogued and harnessed en masse to drive social movements forward. Faced with a united voice and collective narrative, old power systems can dissolve and new paradigms can emerge in the blink of an eye (or the click of a button).
As with anything, there are two sides to every coin. While social media has given people greater access to platforms to share their stories, it has also given rise to an age where 'social' movements can be as easily weaponised and used to polarise as they can to galvanise. It's up to us, as agents of positive 'social' change, to ensure that social media platforms are used to create social justice movements that are inclusive and connect us, rather than divide us.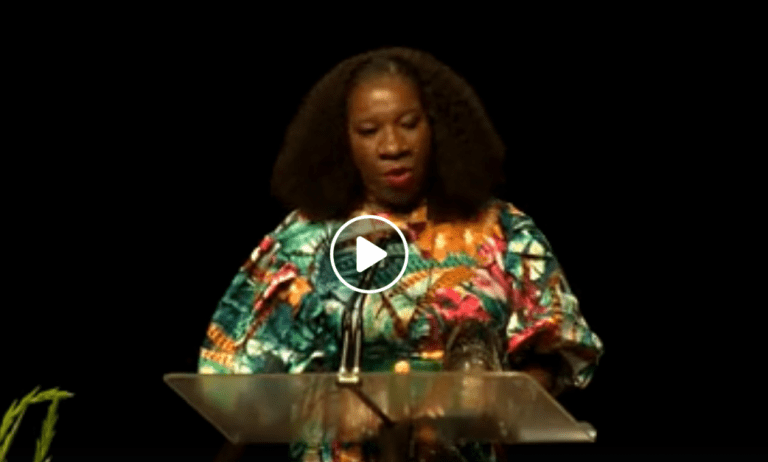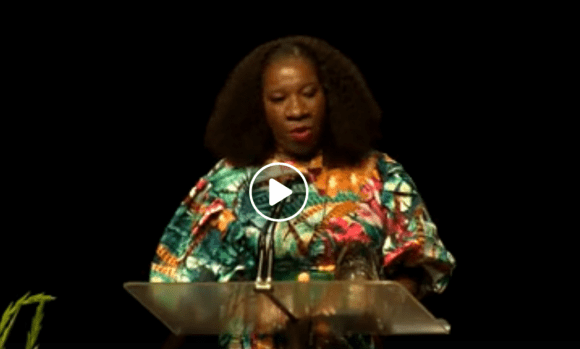 Relive the powerful stories from 2019's Sydney Peace Prize, awarded to
Tarana Burke and Tracey Spicer on behalf of the #MeToo movement. Watch the livestream here.
#2 – NEW TECHNOLOGIES
It's hard to talk about social media without talking about the screens that give us access to these platforms, wherever we are in the world, which brings us to number two: new technologies. As of November 2019 over 40% of the global population, or three billion people, now has access to a smartphone and more than half the world's population has access to some sort of mobile device capable of connecting to the internet. It's impossible to imagine our lives, let alone leaving the house, without them. And, let's face it – you're probably even reading this on your smartphone.
When it comes to storytelling – the rise of smartphones and new affordable technology has changed the way we listen to, see, and share our stories. Greater technological capability allows us to break the barriers of time and geography to create awareness, engagement and action around local and global issues.
While smartphones have put the power of digital storytelling in more hands, there are obviously huge challenges and issues to address. It's widely known that smartphones are produced with cobalt, of which 60% of the world's supply comes from the Democratic Republic of Congo (DRC), where child mining is commonplace. Then there's screen addiction, data mining, cyber-bullying, doxing – the list goes on – all part of the territory in this era of hyper-connectivity and exponential tech. Enabling greater access to these powerful technologies, whilst also eradicating the negative harm caused by their production and widespread use will continue to be one of the biggest challenges of the 2020s.
Furthermore, while the technology might be new, the stories rarely are. Stories have always existed and have always been told. However, what these new technologies are doing is enabling stories to reach different audiences and for them to be heard by more people. For example, we've spoken before about the amazing work of Mikaela Jade and Indigital, an organisation that works with traditional custodians to tell stories using augmented reality, 4D mapping and drones. These cutting-edge technologies are bringing ancient modes of storytelling into the future and changing the landscape of storytelling as we know it.
We know that new technologies might be top of the list for many of you. However, we see technology largely as a means to an end, despite the fact that it does augment and change the ways stories are told. The end, the reason we do this work – is a richer, more diverse collective narrative. And that brings us to number one…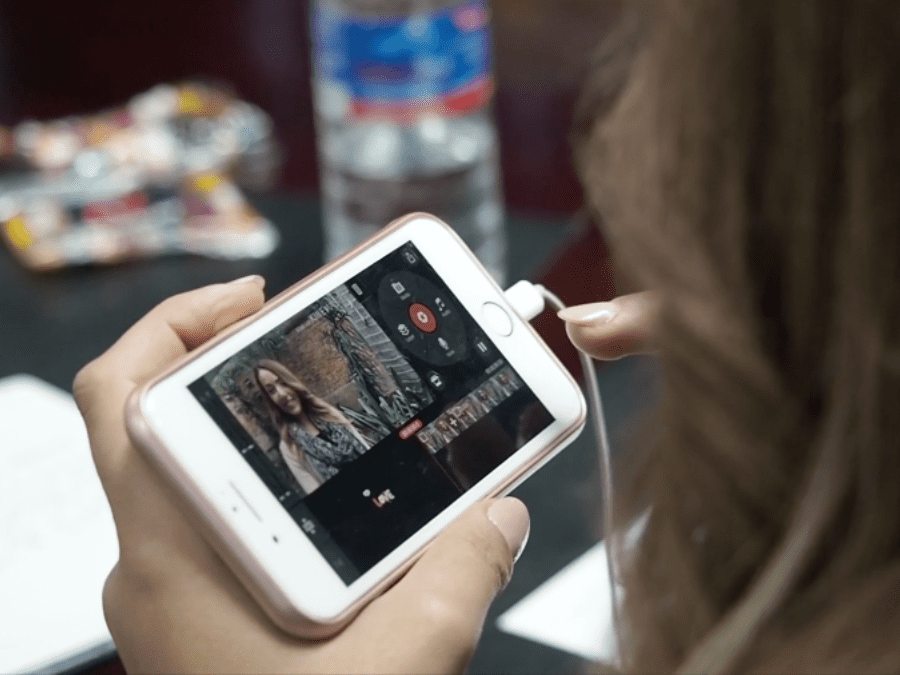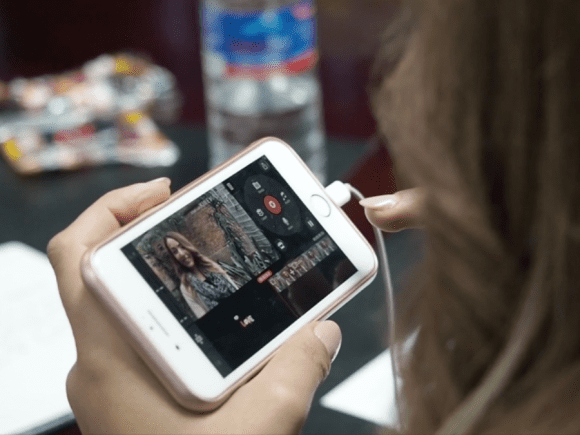 #1 – DEMOCRATISATION
We believe that the number one way that storytelling has changed this decade is that the power of storytelling is in all of our hands. Since 2010, storytelling has been undergoing somewhat of a democratic revolution. Whereas in decades past, the voices that have dominated in the media and public consciousness have been limited to a privileged minority; those with the resources, skills and platforms to share their stories and perspectives. Think back and you pretty much needed a fancy (and usually gigantic) camera, advanced technical skills (usually involving years of training) and access to a broadcast media platform (i.e. $$$) to share your story with the masses.
While new, affordable and accessible technologies allow more people to hold the means to tell stories in their hands – democratisation shifts our focus to the hands that are doing the holding. While we still have a long way to go, even in 2019, things have begun to shift quite dramatically this decade. We are now starting to hear and see more diverse voices and narratives across a variety of different platforms than ever before, and that can only be a good thing.
If we consider the incredible power that stories (particularly digital stories) have to influence perception, create connections and make world change happen; then the democratisation of storytelling is significant for all of us. In theory, this means that stories can be owned and shared by those who are living them, rather than having stories told about them. It allows us to live the mantra: 'nothing about us, without us' and create a more inclusive and equitable world.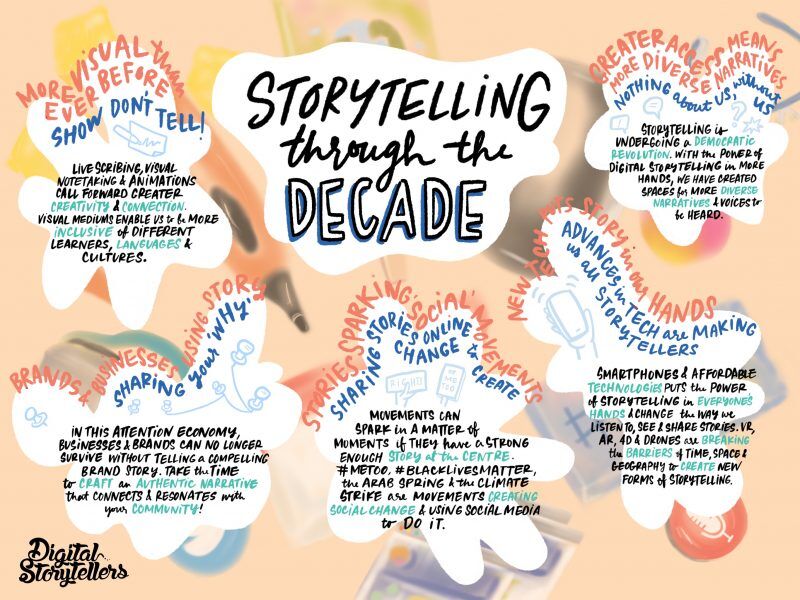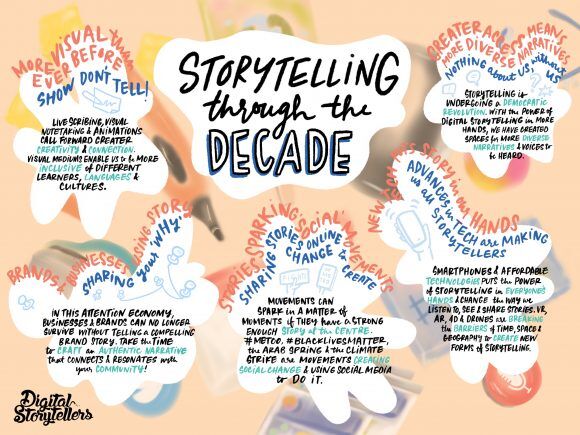 As we come to the end of the decade, the question we have for you is:
Can we make the 2020s the 'decade of democratisation' in storytelling by enabling more diverse narratives and create a better world for all?
There are so many ways to use stories to create a better narrative for the world. It's up to all of us. And, if you need some help, you know where to go!
---
A big thank you to all of those who've been part of our story this decade and who've given us the honour of being part of theirs. Here's to sharing many more in the 2020s and creating a better world through the power of story.