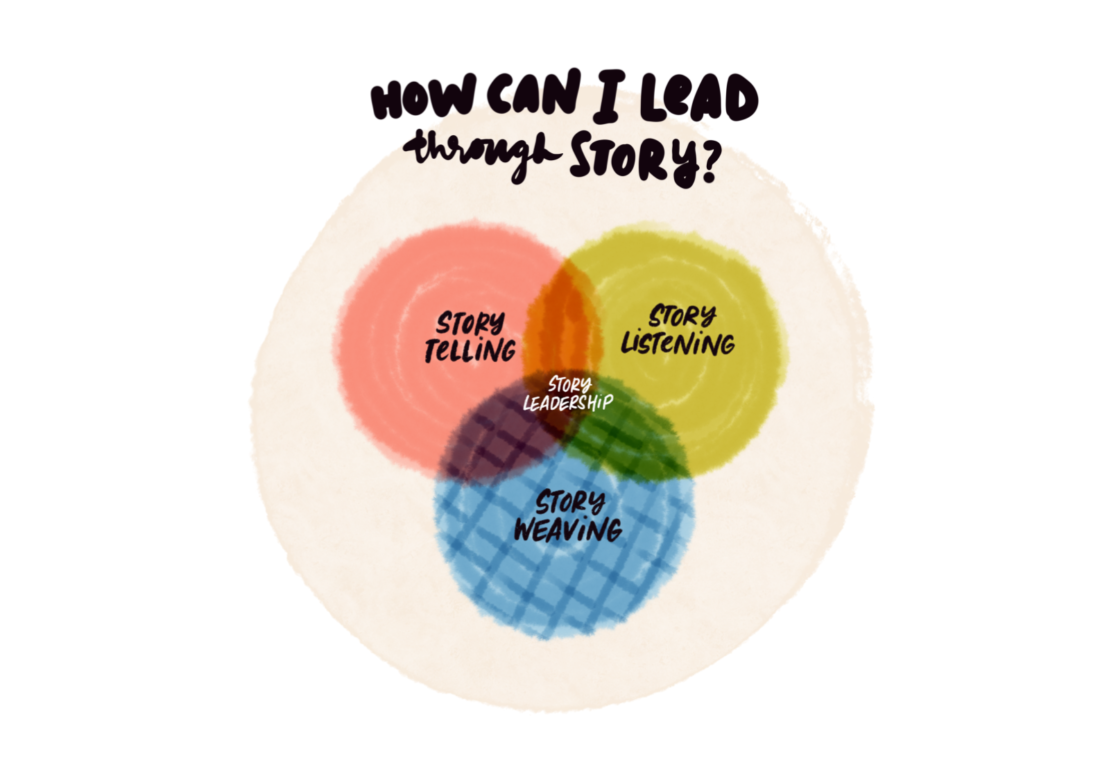 Story Leadership | Questions for Story Listening, Weaving and Telling
At the heart of Story Leadership are the core pillars of Story Listening, Telling and Weaving. Here are reflection questions that will help you develop your practice as a Story Leader and better equip you to create positive outcomes for your organisation and team.
Start leading through story now!
Download the Story Leadership Guide
We can help you harness the power of power of story leadership for organisational and systems change, and amplify impact in your organisation, community or ecosystem. Learn more here and talk to us about a story-driven process for your organisation or initiative.