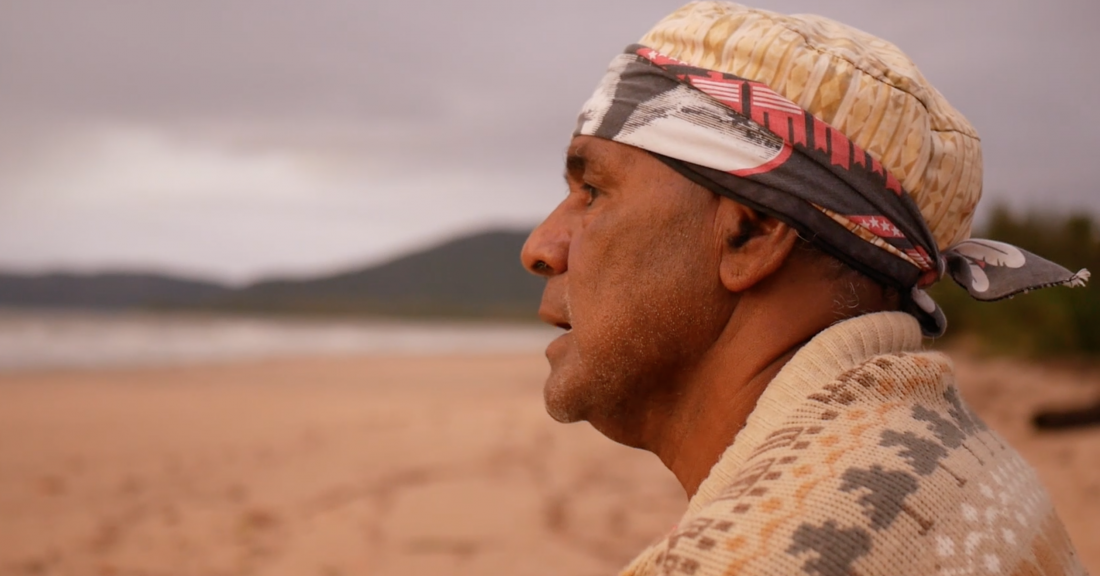 Our favourite stories in 2020
At Digital Storytellers, we are privileged to work with some truly remarkable organisations, movements and projects, and support them to tell their stories. Here are our favourites from 2020.  
Don't panic – just say "YES&"!
How does a community that is built on sincere and deep connection come together in a virtual format? That was the challenge faced by the team at YES&, as well as almost every business or organisation, in 2020 in the lead up to their yearly festival. Contemplating the transition to an online event format, rather than their planned in-person gathering, the YES& community drew on its growth mindset and ingenuity to successfully conceptualise and deliver their festival, with the love and support of Digital Storytellers. 
What transpired was an interactive, wide-ranging and altogether inspiring 36-hour 'Zoomathon' live stream that retained the community's deeply personal vibe and connected participants in meaningful ways, across multiple global time zones. We reckon this could be a sign of things to come for Zoom-based video productions. Take a look for yourself!
---
2020 is the year to Make Your Mark
A testament to what's possible when two passionate and capable people leave their careers behind to create a soon-to-be launching superannuation fund that invests in an ethical, sustainable and impactful way. Make Your Mark Investments shows us the way, treating every member as an investor in a co-created future. 
Aside from the added bonus of a shoot day in Palm Beach (yes, please!), to help bring this story to life meant connecting with a local and truly purpose-driven impact investment community who are all working towards making the world a better, more sustainable and more livable place. By supporting ethical & sustainable fashion initiatives, paddock to plate cafés, and energy efficient technologies, 2020 really was the year to make your mark. Register your interest to receive an update from Make Your Mark once it launches here.
---
Who run the world? SheEOs!
Our talented scribe, Devon, had the chance to tell the story of a two-day virtual gathering of women for SheEO, a global community of radically generous women. From the way participants checked into the day by sharing what was "visible and invisible" about them, to a meaningful and gentle Welcome to Country – the tone was set for a Summit of heartfelt and connected conversation and exchange. 
Bringing a strong First Nations perspective throughout the Summit, there was a beautiful weaving together of a narrative centred around connection to nature and to each other, fitting given that this year has been one of isolation for so many of us. How beautiful is this illustration that Devon created while enjoying the Summit?
---
Going coco-nuts for social enterprise
The resilience, diversity and adaptiveness of the social enterprise sector was on full display during the height of the pandemic as we ran a series of workshops with state-based social enterprise networks. 
Knowing how critical storytelling is to the ongoing growth of the sector, Queensland Social Enterprise Council (QSEC) and Social Enterprise Network of Victoria (SENVIC) invited members of their respective networks to build their capacity telling stories using basic smartphone technology. The intention was to activate the networks and build connections through the height of the pandemic, and it's safe to say they achieved that on all fronts! 
These stories were activated through the QSEC Positive Action with Every Transaction campaign and a Watch Party hosted by SENVIC. 
What emerged were effective stories from a vast array of social enterprises and from all different walks of life that spoke to the 'big why' they do what they do. From remote interviews conducted during the extended lockdown in Victoria, to stunning manifestos created by Indigenous Enterprises from the northernmost parts of the country, it was both impressive and inspiring to be part of this project. 
One of our faves to come out of the Bootcamp would have to be Heneba Gutchen's story of Kaizi's family and their Indigenous-owned and run social enterprise, Kaizis Traditional Coconut Oil and Essential Blends. Heneba grabbed the opportunity to get behind the lens and tell the story of her family's business with both hands and we think it goes straight to 'must-watch' status for its ability to communicate the power of Indigenous Enterprise as an intergenerational holder of culture and connection. Enjoy!
See all of the videos created by the QSEC Stories for Impact Bootcamp Participants and the SENVIC QSEC Stories for Impact Bootcamp Participants. 
---
Debuting Enterprising Stories a fun Friday fixture to grow the impact economy 
What would our year have been without the adventures of the Enterprising Stories campaign, a unique and exciting opportunity to grow the impact economy together? Polishing up our virtual event organising skills and pioneering a new 'DSTV' livestreaming format, we loved connecting social enterprises across Australia more deeply, and taking the chance to hear from some of the sector's most innovative leaders and budding storytellers. 
In partnership with our friends at Impact Boom, Social Change Central and the Alliance of Social Enterprise Networks of Australia (ASENA), we came together every Friday afternoon for two months in the lead up to the Social Enterprise World Forum in September. 
Each episode featured a key story on a chosen theme, as well as a few short stories that provided hits of inspiration and learning throughout the broadcast. Bookended by headline announcements from sector leaders and the opportunity to network with fellow social entrepreneurs, Enterprising Stories became a Friday afternoon fixture and source of connection and continuity for dozens of people during what was one of the most difficult years any of us can remember. How might a live-streaming approach to storytelling work for your audience in 2021?
Catch up on previous episodes or consider becoming part of the Enterprising Stories inner sanctum by subscribing on Start Some Good's new Patreon-style platform. 
To have the chance to collect some of Australia's best social enterprise stories in one place, ready to share with the world, and to build on this format and take it global in 2021, is why Enterprising Stories rounds out our favourite stories of the year. 
---
To be truthful, picking our 'favourites' each year is tricky because every story we help to put together could make the list. So, to each and every one in our community who trusted us to help tell their stories in 2020, a most sincere thank you. 
Now is the time to start dreaming up the story you want to tell in 2021. If you need support to find, shape and share your story, get in touch to see what's possible.