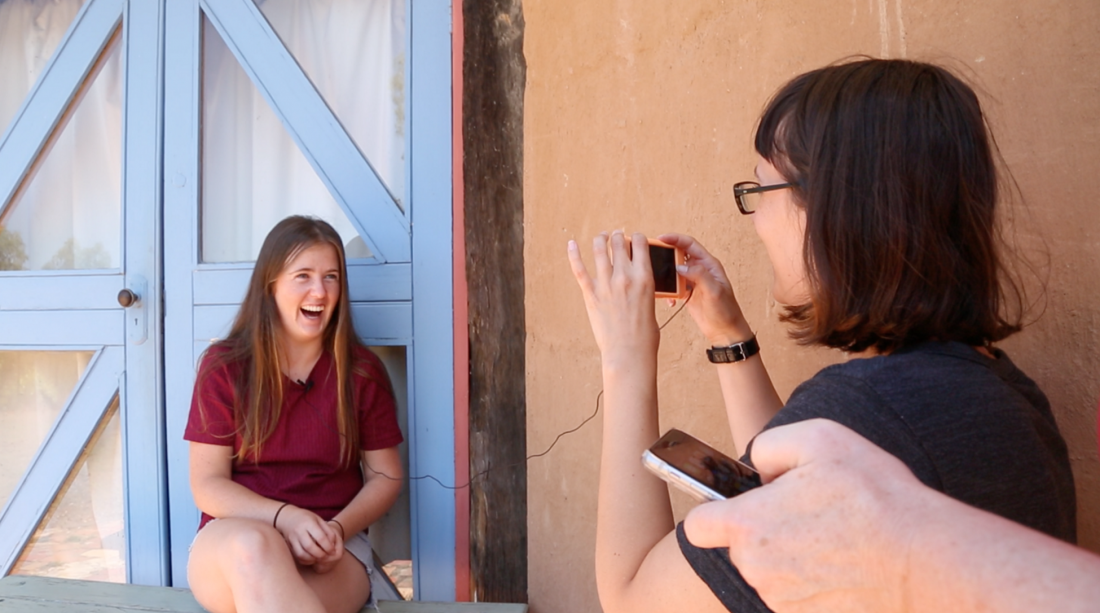 Pro Bono Webinar – answering your questions & next steps!
Thank you to everyone who attended our webinar with Pro Bono Australia and for submitting all of your great questions! I've selected a few of those that didn't get answered during the webinar and provided some extended information to help you here! If you have any lingering questions, please don't hesitate to post them in the comments or in our Stories For Impact Facebook group or sign up for our newsletter to stay up to date with our latest tools & resources.
The following questions are answered below:
1) How to produce with no budget or minimal budget
2) What are some compelling examples of story types
3) Dealing with tough issues, privacy, or 'stuff that matters'
Question 1: How to produce with no budget or minimal budget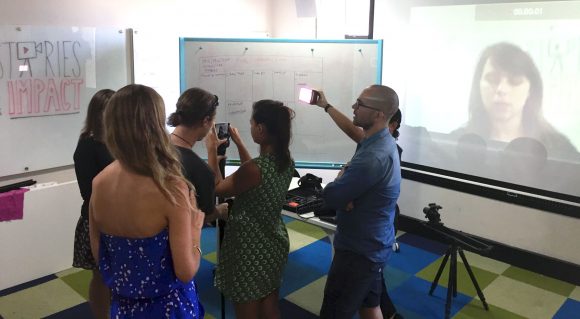 Question: Mimi L: How can NFPs with no budget produce compelling videos – any tips on boostrapping to create same impact as professionally done video?
ANSWER:
Teach yourself
This is the cheapest option if you have time and you want to take forward your skills in digital storytelling. There are plenty of resources out there, but the most commonly used resources can be discovered at Vimeo video school. There are also some great tools and tricks for filming with your smartphone – our storytelling workshops are designed to teach you skills to do this!
Find volunteers, especially aspiring filmmakers
If you're lucky enough to know some young digitally savvy people then you might be able to rope one of them in on the grounds of gaining experience while working on a good cause. However, the quality that results from this is often variable unless you find someone who is truly aspiring to be a great filmmaker and will see working with you as a portfolio piece on their way to more paying opportunities. The only way to succeed in film making is to work very very hard. So if you can find some one who is deeply passionate about storytelling and get them to also get passionate and knowledgeable in your cause, this is the recipe for getting a reasonably good video at an early stage career filmmaker. Ask around in our Stories For Impact Facebook group and you never know who you might find.
Do a great brief, find a pro to donate some time
Our advice is to follow our story canvas processes so that if you do manage to find a pro filmmaker who wouldn't mind doing some socially important work, so they won't have to spend so much time crafting your story as much as shooting and editing it.
To be honest, a large but important proportion of our production budgets are spent discovering and aligning story goals before we even pick up cameras. This way all the expensive shooting time is worth it.
Again, feel free to ask in our Stories For Impact Facebook group.
Join our workshops to take your storytelling further
Sign up for our newsletter where we will answer more of the questions we got in the webinar
Sign up for our Facebook Group and you'll be first to know plus you can highlight your questions to us there
Question 2: What are compelling story types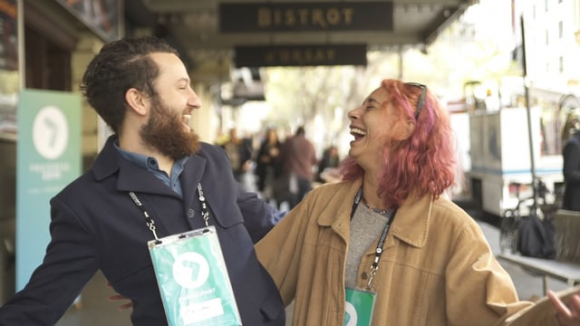 Sonja G: What are good examples of Success or Personal journey stories?
ANSWER:
At Digital Storytellers we produce pieces in a series of categories — but do remember the creative possibilities are endless.
Explainer Animations – hand-drawn RSA-style animations to explainer products, concepts or ideas that are best shown in a story with entertainment and humour to help the story along. See our explainer piece for the G8 Impact Investment Taskforce
Vision Pieces – multi-interview based pieces that drive a narrative of a better world told through the stakeholders who have a role in that vision. See our vision piece for the G20 Innovation Hub. 

Event Vision Piece — multi-interview based pieces that are easier to produce because all the talent is one on room, ultimately driving narrative behind the events and conferences. See our Event Vision Piece for Progress 2015
The Impact Story — character driven vision pieces that specifically use character-driven narratives to communicate larger social impact. See our case study for The Difference Incubator on Team Wild.
The Personal Journey Story — Single-character pieces that show the importance of social issues through the lens of a single character, often can be quite powerful if the central character is strong. See our stories for Transplant Australia or Our Tibet Story.

The Fundraiser – crowdfunding or campaign videos used to raise awareness or funds for a particular cause. Specific framing around an action required and call to action for support. See our video for Act For Piece's Ration Challenge. 
We will be doing a blog series on story types covering each type in more depth, so stay tuned.
You can also subscribe to be notified of future workshops, where we will take you a on personally guided email course through the above story types we produce on a regular basis, and how you can consider making one yourself.
Question 3: Dealing with tough issues and privacy
Sonja G: When the subject matter is difficult, like family violence or depression, what is the best way to represent the 'audience' in the story?
ANSWER:
Hi Sonja, often we work with those who have sensitive issues that they don't wish to share with the world, but it is often that silence which promotes permission for those issues to exist, and often results in a culture of complicity.
A great example of this is one of my personal heroes Rosie Batty, whose upsetting story of her ex-husband murdering her son has shocked Australia into finally launching several campaigns against the culture of domestic violence perpetrated by men. Immediately after losing her son, Rosie bravely faced the media and has been sharing her story ever since and undoubtedly provoked our society's need to address the issue of domestic violence.
In each of the people whose lives we are trying to change, is a soul whose story is important. And it should be that person's decision as to whether they are willing to share their story with the world and speak out against the very issues that created those negative conditions in the first place.
So I would encourage a safe space first, for those with the tough issues and difficult subject matter. For those who have come out the other side and feel comfortable knowing and communicating their story, a sensitive filmmaker would be able to portray their story in a way that honours them but also allows the audience of the organisation to take a role in supporting it.
Thanks for all the great questions — we hope to answer a few more of them on our blog moving forward. You can stay tuned by subscribing to our Stories For Impact newsletter.
Save
Save