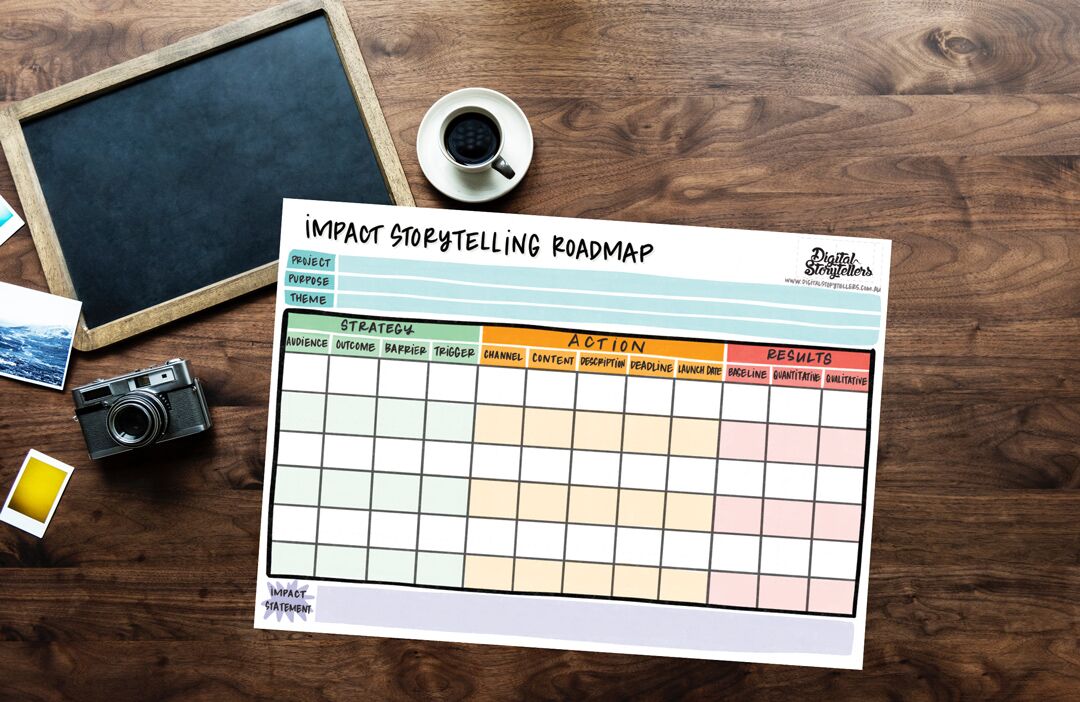 Impact Storytelling Roadmap
Powerful change requires a strategic approach to impact storytelling.
With so much noise and such short attention spans, it's not always easy to engage your audiences. Plan and execute an Impact Story that gets measurable results. The Impact Storytelling roadmap ensures your story reaches the right audiences on the right channels with the right strategy, and create successful outcomes.
By placing a pebble upstream, you'll ensure your plan:
Embeds impact from the start

Makes the most of your investment

Sends a consistent message and optimizes content across the channels

Pre-empts roadblocks
"Hope is not a strategy." ~ Vince Lombardi
Download the Impact Storytelling Roadmap
Our Strategic Story Consults can help you unlock your story and create a plan for getting it out in the world in a more impactful way. Learn more here and book in a session with the expert guidance of our team of senior storytellers.