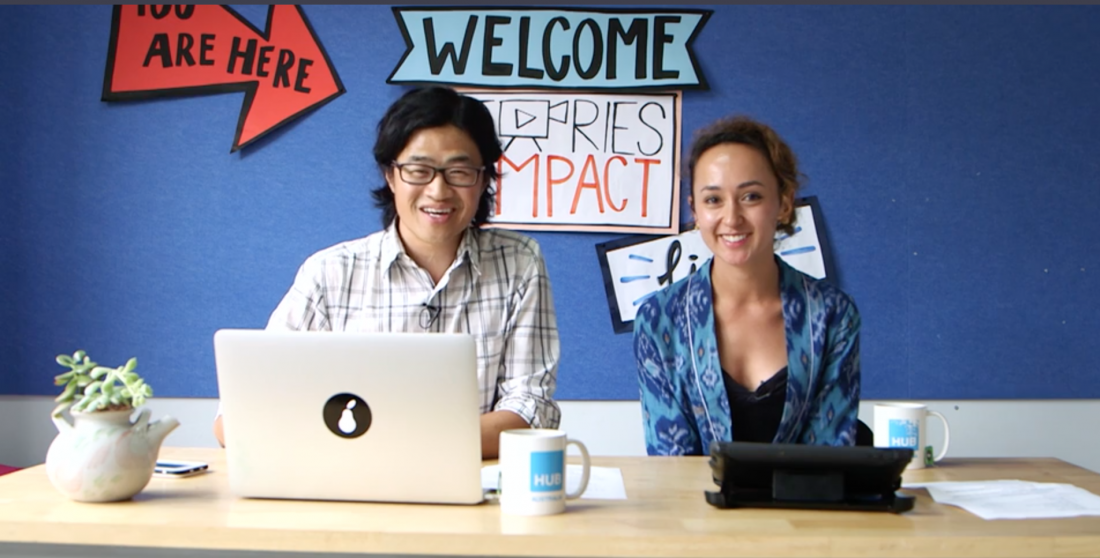 The stories that changed us in 2016
From Bhutan to Brisbane, we've loved working with changemakers in our Stories For Impact workshops to help them use mobile phones and affordable technology to get their stories out into the world. But we were curious…what are those changemakers up to now and how are their stories changing the world?
In our very first Stories For Impact Live broadcast, we caught up with three stories that are creating waves around the world.
Meg & Gab from Walk Sew Good joined us to talk about why they are walking across Asia on foot to tell the story of where our clothes come from
Avis Mulhall from Think Act Change was on the ground at Standing Rock in South Dakota to share the message of the movement to block the Dakota Access Pipeline and galvanised supporters around the world
Glen from Bush Heritage Australia talked to us about what we can learn about 'Slow Change' from the Gross National Happiness Centre in Bhutan and why he decided to embark on his own storytelling journey
Watch the broadcast in full here or skip through to your favourite section below


Want to learn how to create your own impact stories using your smartphone and affordable technology?
Join us at one of our digital storytelling workshops across Australia 
Walk Sew Good – Two storytellers walking across Asia to tell the story of where our clothes come from
Stand With Us – NODAPL at Standing Rock 
The Slow Change Experience – What we can learn from Bhutan and Gross National Happiness
Want to learn how to create your own impact stories using your smartphone and affordable technology?
Join us at one of our digital storytelling workshops across Australia