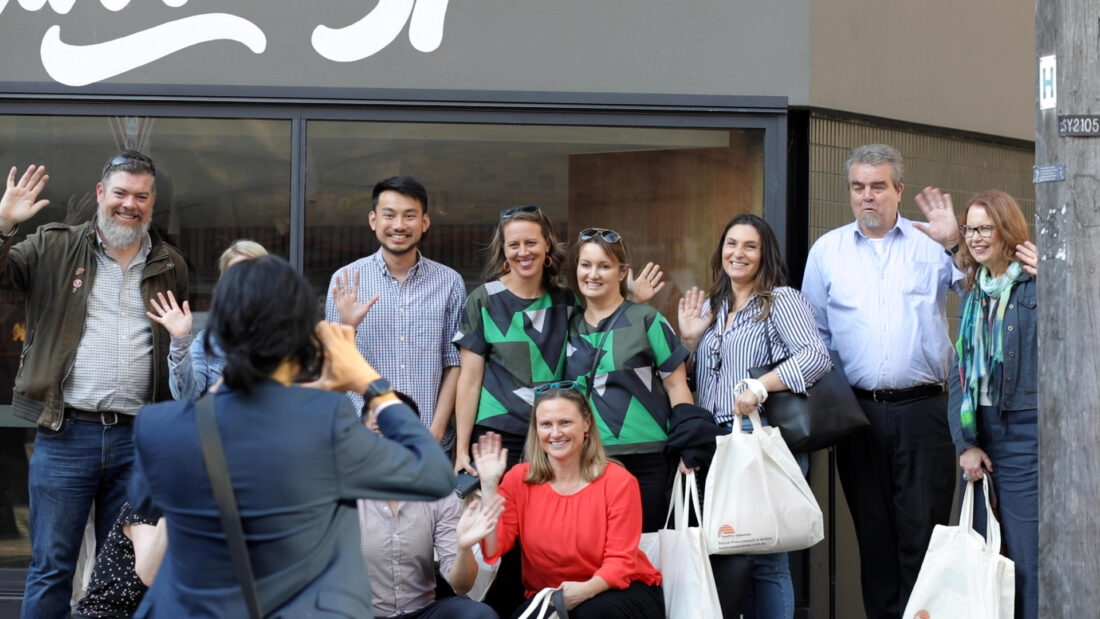 Why stories are key to growing the impact economy
It's no secret that we love stories, but we're also very passionate about helping to grow the impact economy. Through procurement, policy change and partnerships – we share why telling a more unified and compelling story for the social enterprise movement is key to Building Forward Better.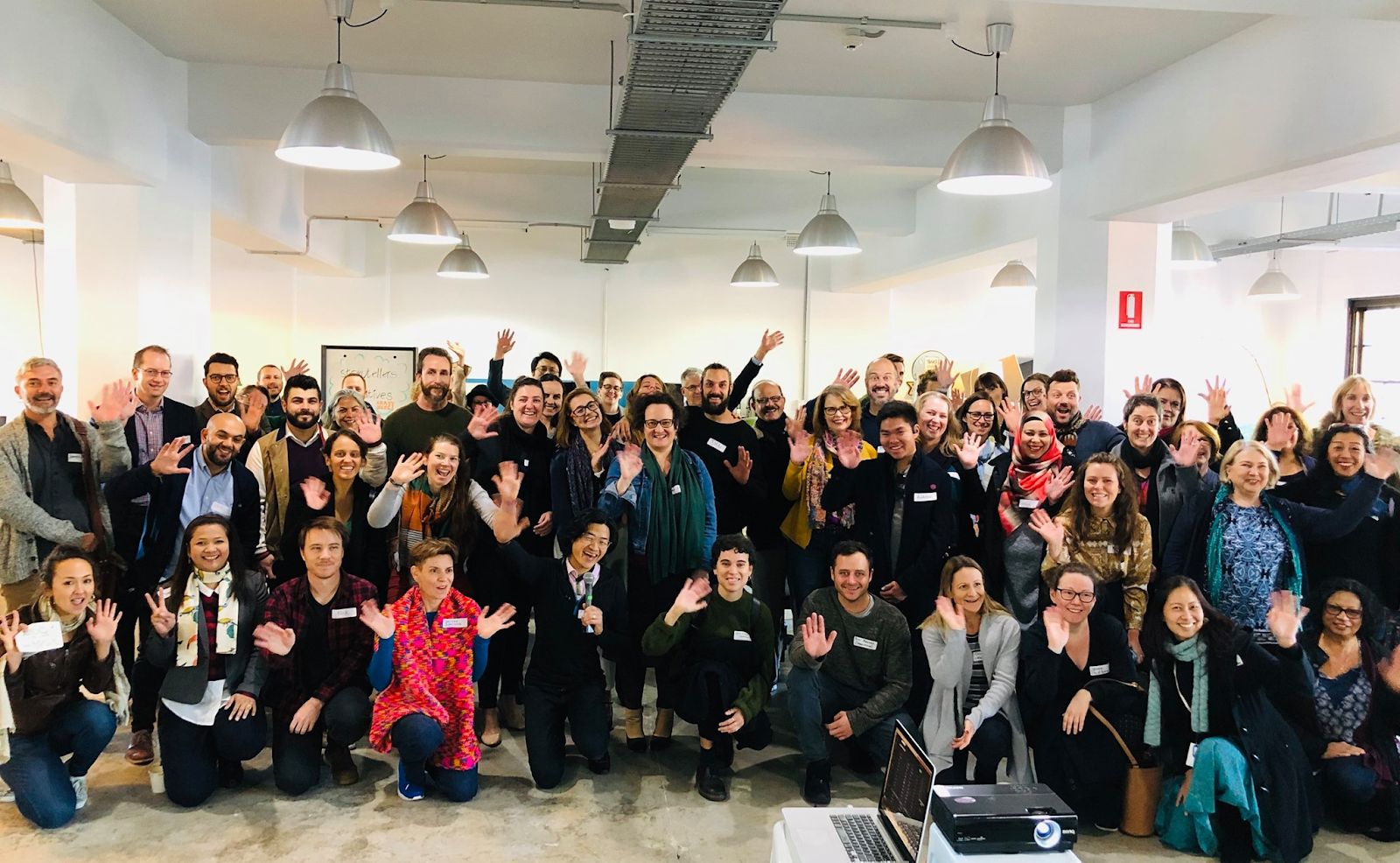 It's social enterprises' time in the sun
If you take a look around at the social impact sector in Australia, and indeed around the world, you will notice one very exciting thing: it's growing, fast. 
Be it the rising number of B Corps (3500 and counting!), the ever-increasing number of companies measuring growth and success by triple and quadruple bottom lines, or indeed the booming social enterprise sector – there is a lot to like about where business is heading in 2021 and beyond. 
It must be said that, although 2020 forced us to confront how fragile and inequitable the way we do business truly was, the movement towards doing better business was already well on its way prior to the pandemic. Indeed, for a while now, social enterprises have been painting a bold and beautiful new vision for the kind of economy, and the kind of world, we want to live in, with some signs even suggesting that social enterprises will be the only businesses that survive post-COVID.  
However, there is one critical factor that will determine if the social impact sector can truly make hay while the sun shines on us. 
And that is whether we can, both individually and collectively, tell a unified and compelling enough story to shift policy, foster procurement pathways, leverage partnerships, and bring the community along with us for an even greater impact.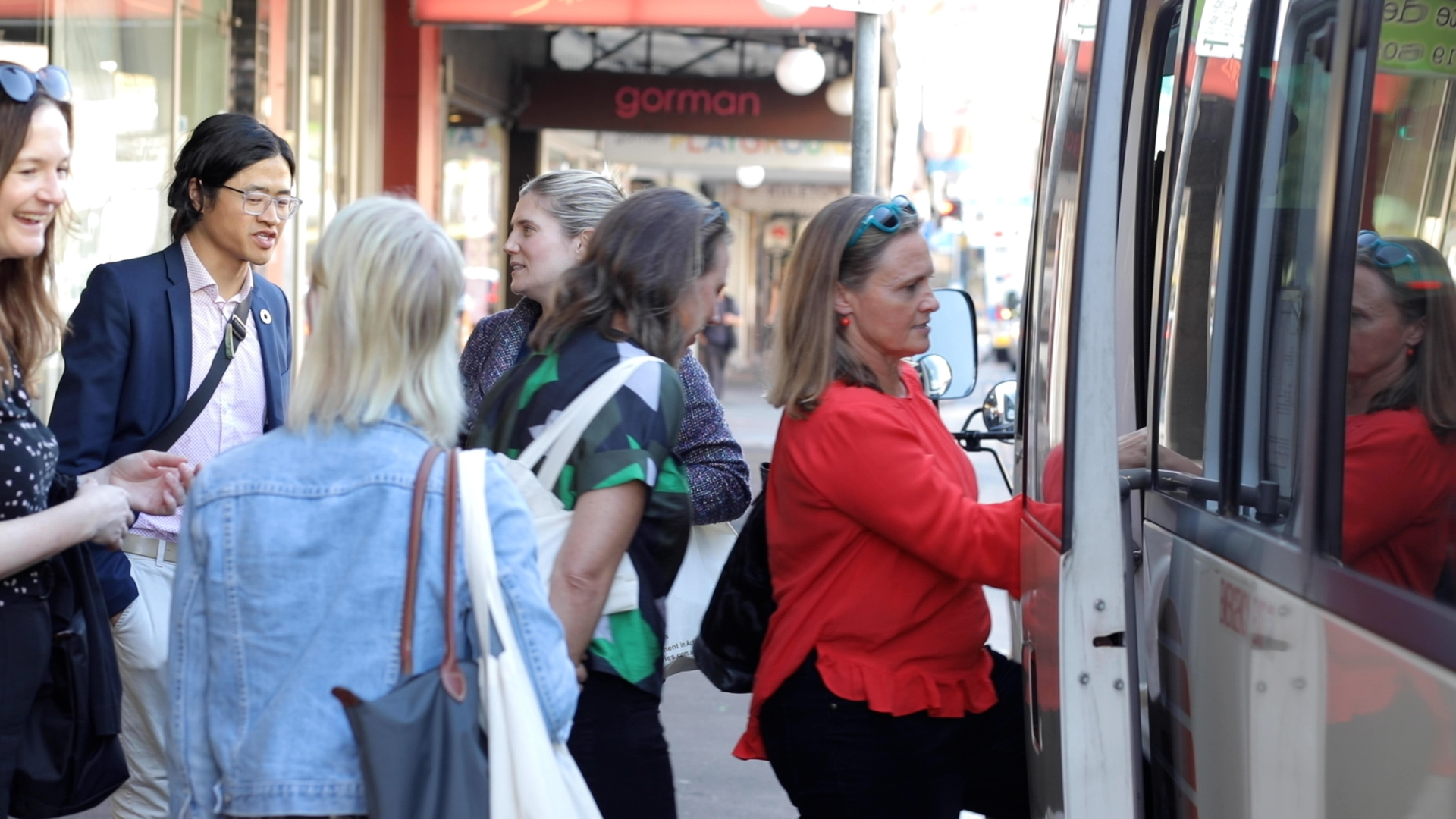 Why we must be telling the story of social enterprise now
One of the many fallouts from 2020 is that government spending has skyrocketed. As such, procurement teams both in business and government have an 'unprecedented opportunity to drive positive impact through their purchasing decisions'. 
As our friends at Buy Social Canada would say, 'every purchase has an economic, environmental and social impact, whether intended or not'. The good news is that we know every time goods and services are bought or procured from a social enterprise, positive social and economic change is created. This is the power of buying socially, and the collective effort of leveraging social value from purchasing can have a remarkably powerful and positive ripple effect on our communities.
Yet, while the 'will' to 'buy social' has been gaining traction at all levels of government and in the corporate world over the past few years, the 'way' has lagged slowly behind. 
Speaking recently at SECNA's inaugural Sydney Social Enterprise Bus Tour, an innovative event that brought together philanthropists, industry partners and the wider community to experience Sydney's social enterprises in action, City of Sydney Councillor and Deputy Mayor, Jess Scully, shared that:
"Almost every instance of social enterprise is a win-win-win proposition, and that's what we need to celebrate and to incubate. It's up to the management consultants in big organisations and those of us in government to procure those goods and services. To do that, we often need to change our procurement policies and approach."
In essence, to shift or change procurement policies to ones more favourable to social enterprises, what we need is not only recognition of the good we do, but also awareness of the dollars we save as well as the dollars we keep in the local economy.
This is the message that needs to be elevated in the decision-making halls of government and big businesses, and in living rooms at a community level too. So, how do we do that and truly unlock the power and potential of business as a force for good? We must tell a more unified and compelling story. 
Building the connection and community needed to grow the impact economy
Time and again, we are reminded of how critical storytelling is for individual social enterprises to gain traction for the work they are doing and the change they are creating. One reason is that stories help to make 'being purpose-driven' a less abstract concept by showing people what it means to live your values on a daily basis. Another is that stories help to bring people together around a shared vision by providing a bridge between 'the problem' and 'the solution', or between the past/present and the future, and help light a path to get there. 
Stories, told well, have the power to spark imaginations and influence the actions of the audiences they reach, igniting the power and agency of individual consumers as well as the procurement power of governments and corporates alike.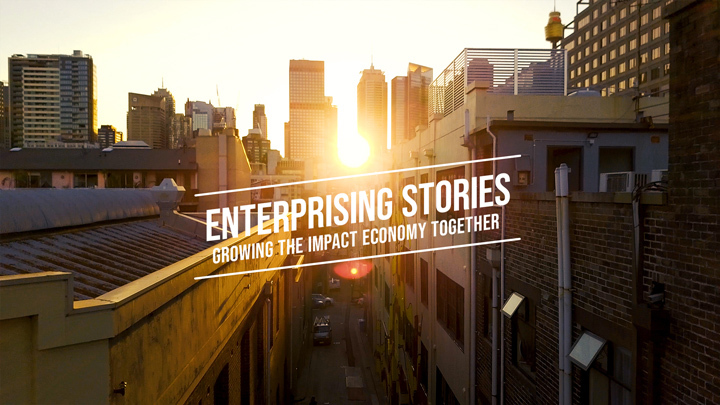 While we know that these days individual organisations need to be able to tell well-crafted and engaging digital stories, what's sometimes forgotten is that: so do movements. Indeed, crafting a unified and compelling narrative is required to launch and scale innovation and systems-level change of any kind.  
This is why we launched Enterprising Stories, in the lead up to the Social Enterprise World Forum's digital event in 2020, to bring the Australian social enterprise sector together and ask the question: what's our story?  
It's also why the Social Enterprise Network of Victoria (SENVIC) initiated a program in mid-2020, bringing the Victorian social enterprise sector together from across the state in a way that they never had before. The team wanted to find a way to make the diversity and innovation of the social enterprise sector visible during a time when brick and mortar stores were closed and help activate the enterprises trying to quickly 'pivot' online by creating a rallying cry for local communities to support their important work.
What emerged was not only greater connection and a significant decrease in the loneliness and isolation of these enterprises during one of the longest and most gruelling lockdowns in the world, but a bank of individual and collective 'vision' stories that these organisations could use immediately to build their communities, grow their impact, and increase the chances of transformative change. 
👁️‍🗨️ See SENVIC's full case study and 'vision' story
What can we learn from this? Apart from how revolutionary it can be to have the power of digital storytelling literally in your hands, we learned that we have arguably the biggest opportunity we're ever going to have to make social enterprise the only way worth doing business.
Tipping the scales further in social enterprise's favour
According to our friends at Social Change Central, there are more than 20,000 social enterprises now operating, and that's just in Australia. That means that right in front of us, there is a big, audacious story that needs to be told that has the power and potential to transform our economy and the world we live in: the story and impact of the social enterprise movement. 
Architect of Victoria's Social Procurement Framework, Matthew Taylor, points out that if governments are very serious about making sure that opportunities for social procurement are identified and pursued, then we need to replicate the accountability and implementation of a change management process, but we also need suppliers who can measure and deliver on these outcomes. Again, this is where story becomes critical.
Storytelling, and the ability to craft a narrative, is a fundamental tool to help us measure and communicate our impact in a compelling, memorable and shareable way. This is exactly what social enterprises need to be doing in order to tip the scales in our favour and make policy change inevitable. 
A great example is Queensland Social Enterprise Council's (QSEC) 'Positive Action With Every Transaction' campaign. Launched in mid-2020 to help governments, businesses and individual consumers alike to support local businesses working hard to make the world a little bit better, the campaign used story as the primary mechanism to reach as many people as possible and increase the chances of building forward better using the power of buying socially.
Making progress on the kind of issues that social enterprises care about can feel painfully slow at times, but once enough people are 'onboard', movements reach a tipping point. Powerful storytelling is a critical way to usher in that tipping point and slide the scales of change in our favour so that we may unlock the truly transformative power of social enterprises to change the world.
It's time to tell our story of change
As we enter an increasingly VUCA world, where pandemics, advances in technology, and climate unpredictability can, and do, change the course of humanity instantaneously and forever, we need to know exactly how much of an impact we can make when we all work together for the common good. 
We have a unique opportunity to make social enterprise the only way worth doing business, and it is up to each of us to tell that story of change every chance we get.