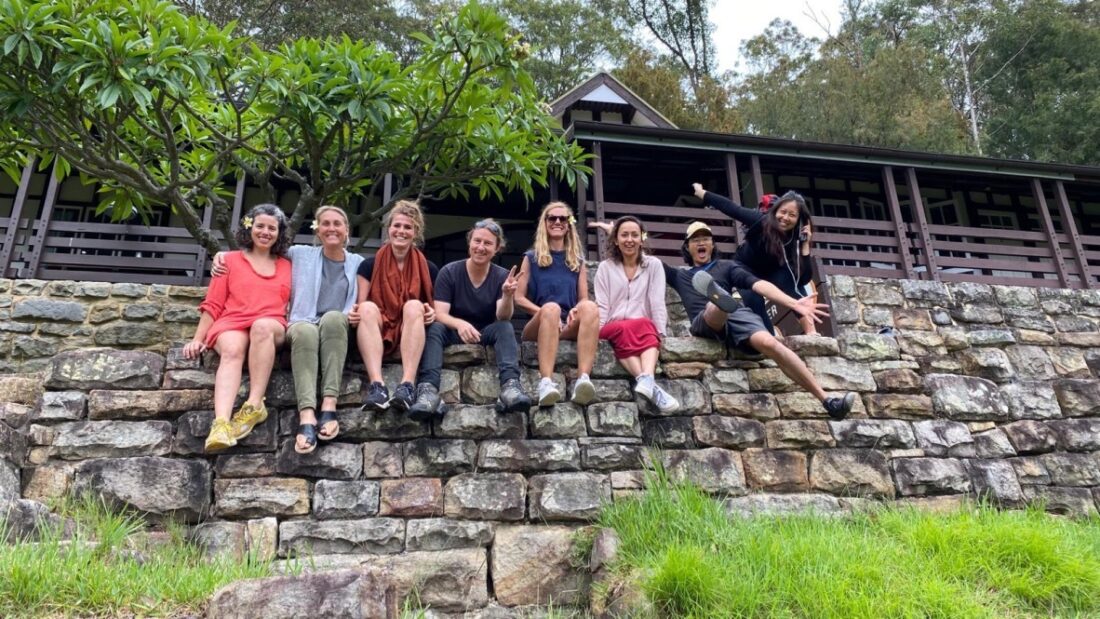 8 wishes, 8 stories of impact, 8 delicious treats – celebrating eight years of Digital Storytellers
The number 8 is often seen as a symbol of achievement, success, luck, and infinite possibility. After eight years of Digital Storytellers, our team reflects on our greatest wishes, some favourite stories and the finest treats of doing this work. 
Whether you're a spider, an octuplet or a business – 8 is a significant number. Thought to represent 'the achiever' in a numerological sense, the number 8 is said to have good business sense, a powerful presence, and a strong drive for success. 
In a spiritual and karmic sense, the number 8 is all about giving back. It realises that its successes are not its alone and, therefore, it balances achievement with gratitude by intentionally recognising and appreciating any help it has received. Also a symbol of balance, thanks to its symmetrical shape, 8 is considered to be the number of perfection. 
So, on that note, eight of our Digital Storytellers' team members are celebrating what is our 8th birthday, by sharing some of their favourite stories from the last eight years, as well as their deepest wishes for the future and a favourite treat from our remote – but joyful – birthday party.
8 stories that touched our hearts
We live in a world paved by story and, throughout the last eight years, we have had the extraordinary pleasure and privilege of being part of so many life-changing ones. This time, each of our team members stepped outside the stories that we've been part of, and instead shared something different that has touched their hearts from the other side of the camera. 
"I was recently very moved by a spoken word poem by Deus Fortier on the Mythic Masculine podcast, called "Are You Okay?" — this was a powerful message about being authentic, real and how things really feel underneath the surface." – Mikey
"I visited Forage Farms here in Queensland, a third generation regenerative farm using Natural Sequence Farming methods to provide a healthy happy life for their stock, and produce more food on less land with less water.  An incredible example of where farming needs to go." – Julia
"The soft spoken voice of nature that whispers in response to the loud noise shouted across the technosphere." – Pete
"'Connect To Country' where Indigenous stories will be shared about the country that we live and work on – it's beautiful storytelling." – Sylvia
"To borrow from Muriel Rukeyser: 'if one woman told the truth about her life, the world would split open.' That's how I felt bearing witness to Tarana Burke's powerful story at the Sydney Peace Foundation a few years back. By sharing her story, and encouraging others to do the same, this movement uncovered the breadth and impact of sexual harassment and violence around the world, in homes, public spaces, and workplaces." – Carmen
8 wishes for this wonderful and wearisome world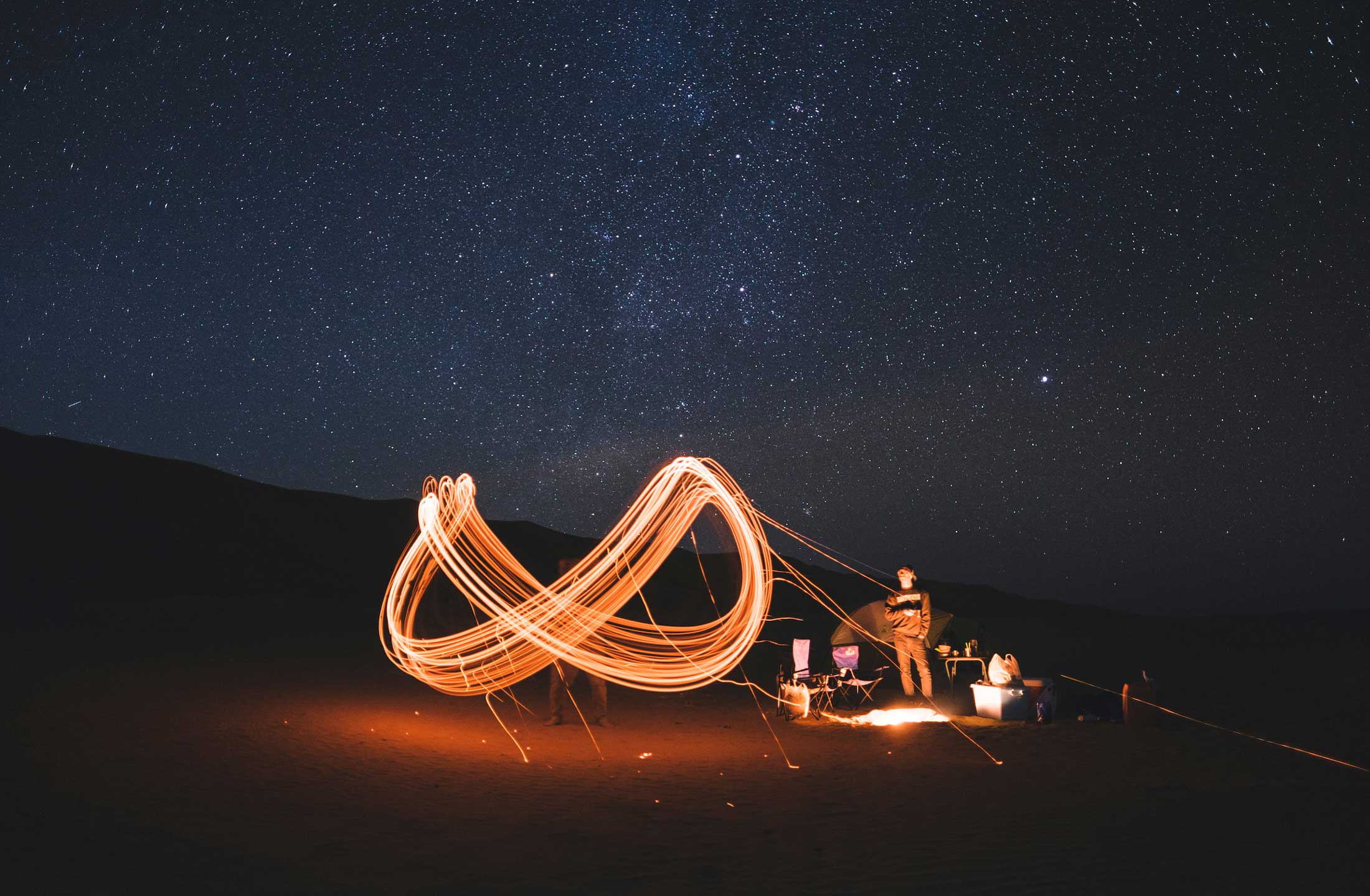 Photo by freddie marriage on Unsplash
Numerologically speaking, the number 8 is also seen as possessing great fortitude – that even when the chips are down, it knows that it is capable. With patience and determination, the '8' is confident that things will come around eventually and that, on the other side of struggle, is prosperity. With that, our team shares its deepest hopes and wishes for the challenging times we live in. 
"My wish is that emotional health, knowledge and skills are practised and improved for as many people as possible, so we all show up with each other in a way that is connected and generative, allowing us to achieve a happy and beautiful future for us to enjoy." – Julia
"My son Jasper is the same age as Digital Storytellers. My wish is that the story of his lifetime was about bringing human systems and economics in line with nature, and that humans collectively remembered our spiritual connection with nature's gifts." – Mikey
"That every single living thing, being, human, animal, and insect is able to experience joy and connection." – Natasha
"For the story leaders of our world to find more balance between plurality and polarity in building collective narratives." – Pete
"That not just our stories travel, but our way of approaching business and one another do too!" – Myrthe
"That we can all find human connection and hope by sharing our stories." – Sam
"That we all continue to develop emotional health in community through the guiding principles of self-realisation, collaboration and stewardship, and that we lean into our limitless possibilities." – Devon
"For us all to listen more than we speak, and set about trying to find the intersection between what our world needs and what comes naturally to us, trusting that who and what we are is enough." – Carmen 
What is your wish for the world, and how might you use story to make it a reality?
 Read more on creating story-powered systems change ↗️
8 delicious meals to celebrate 8 years of telling stories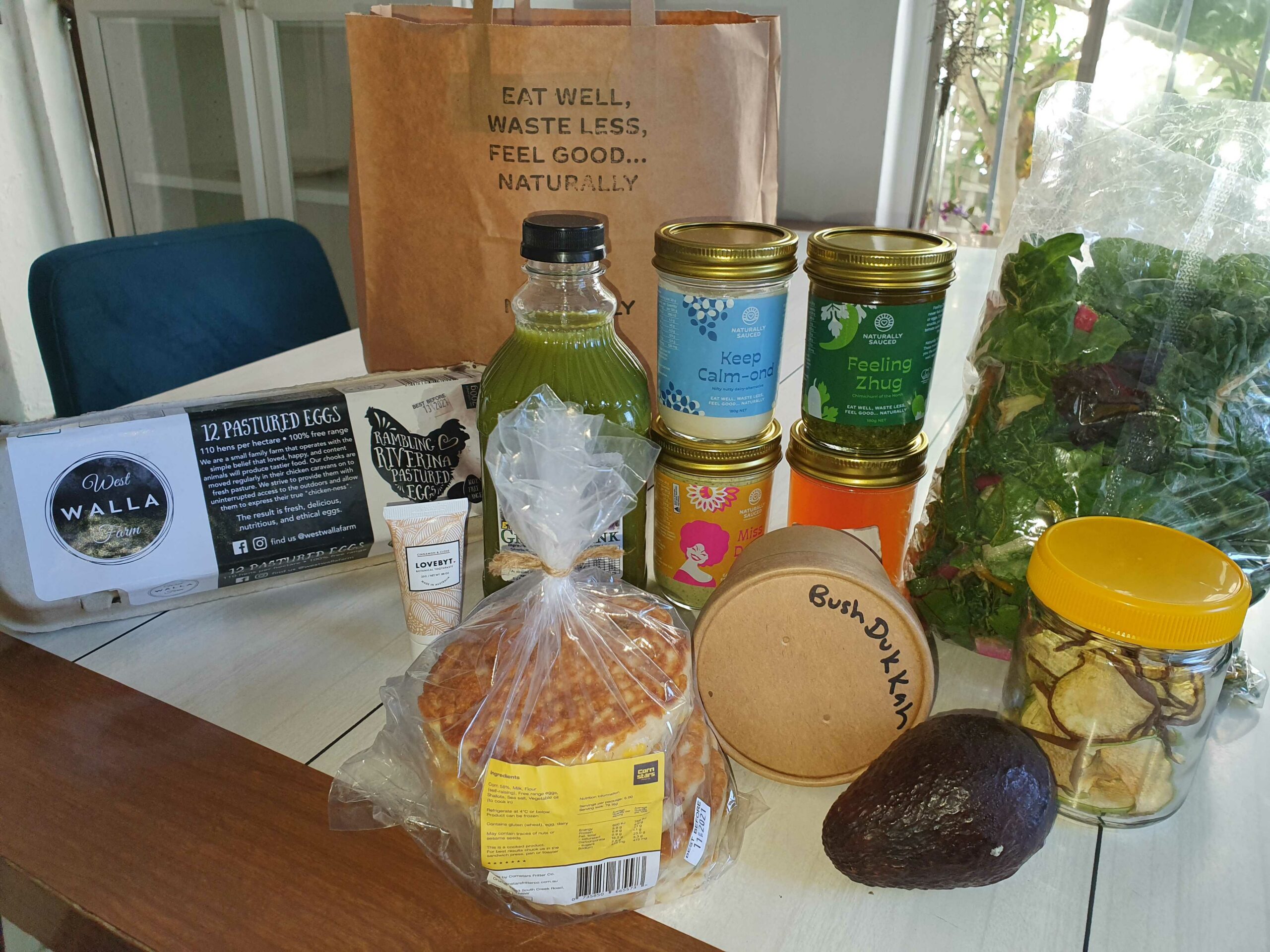 Sure, stories are food for the soul – but there's nothing quite like celebrating your eighth birthday with some delicious *actual* food! Organised through the amazing folks at Naturally Sauced, our team whipped up a storm to celebrate eight years of telling stories safely from our homes across Gadigal land. So, what did they create?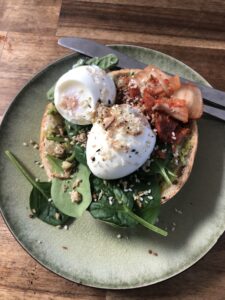 "Open breakfast roll, using some of the delicious ingredients from Naturally Sauced, poached eggs, chimichurri, avocado and dukkah, with some kimchi as well." – Natasha 
"I ended up eating dukkah with a teaspoon and didn't stop until it was all gone!" – Myrthe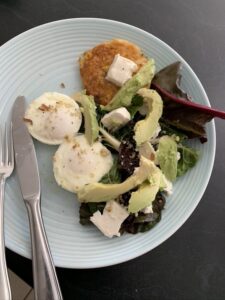 "Poached eggs with chimichurri, corn fritters, avocado, spinach and feta – sprinkled with some bush dukkah. Sooooo tasty!" – Sam 
"Corn Fritters (Ah-mazing!) + mixed leaves salad with Bush Dukkah and smoked salmon." – Zara 
And for those a little further afield…
"I had vegan laksa with mock duck! Delicious!" – Julia
"I ordered a chef's special pizza, washed down with Negronis from the truly excellent Love Supreme in Paddington." – Pete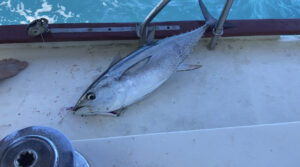 "I was on a sailboat, somewhere amongst the Great Barrier Reef, and caught a tuna, which we turned into tuna tartare" – Devon  
"I made the most delicious corn-fritters with a side of the beautiful spreads that came in our nourishing box. I cut up a whole avocado and sprinkled it all with some fresh parsley and the bush dukkah that completed the dish so nicely." – Sylvia 
There you have it – 8 stories, 8 wishes and 8 delicious dishes to celebrate Digital Storytellers reaching eight whole years of doing business. In Eastern cultures, particularly Chinese, the number 8 is considered the luckiest number of all, symbolising that which is beyond nature and above the natural order, higher than nature and its limitations. And, after doing this work together for eight years, 'lucky' doesn't begin to scratch the surface. Thank you for inviting us into your work, your lives and your hearts for the last eight years – here's to many more! 
Have we learned much since last year?
7 things we've learned from 7 years of Digital Storytellers ↗️