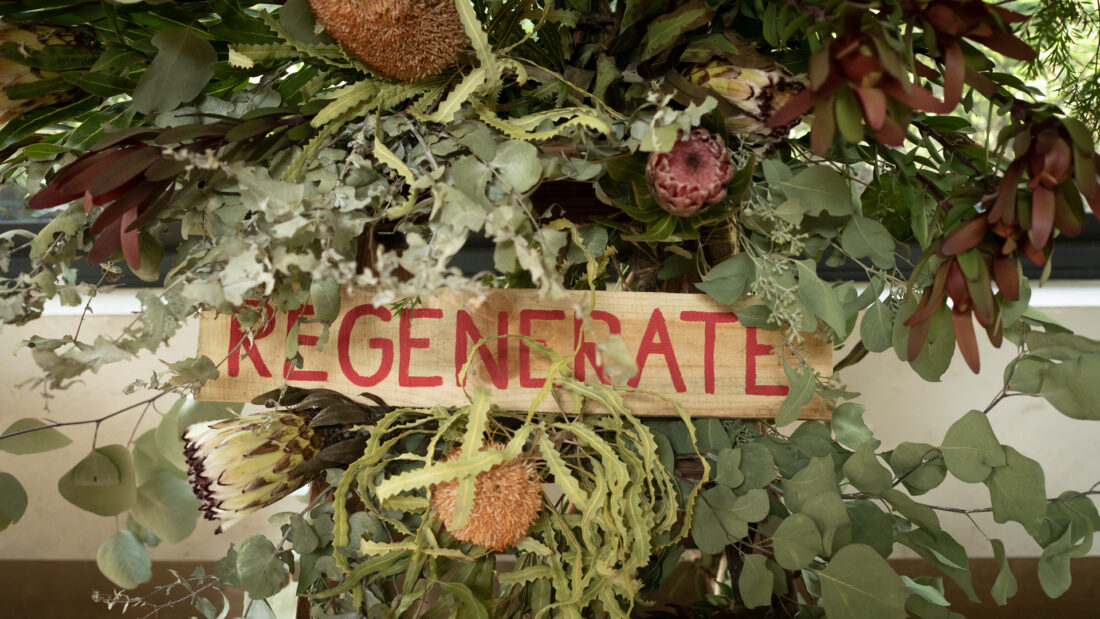 Changing the world starts by changing our mindset — accelerating the regenerative business movement through story
In the 1990s and 2000s (and even before), it was all about 'Corporate Social Responsibility'. In the 2010s, the conversation began to shift to one of sustainability and 'do less harm'. Now, it seems, much-needed conversations are finally starting to happen about 'Regenerative Business' and profering social and environmental good, on purpose and by design.
From the rapidly rising number of social enterprises, Certified B Corporations and 'teal' organisations, we are finally starting to make meaningful headway in shifting our global economic system to one that more equitably balances people, planet and profit. But is it fast enough?
We take a look at how storytelling principles can help accelerate the transition to a more regenerative future for us all by shifting our collective mindset and reconnecting our inner and outer worlds.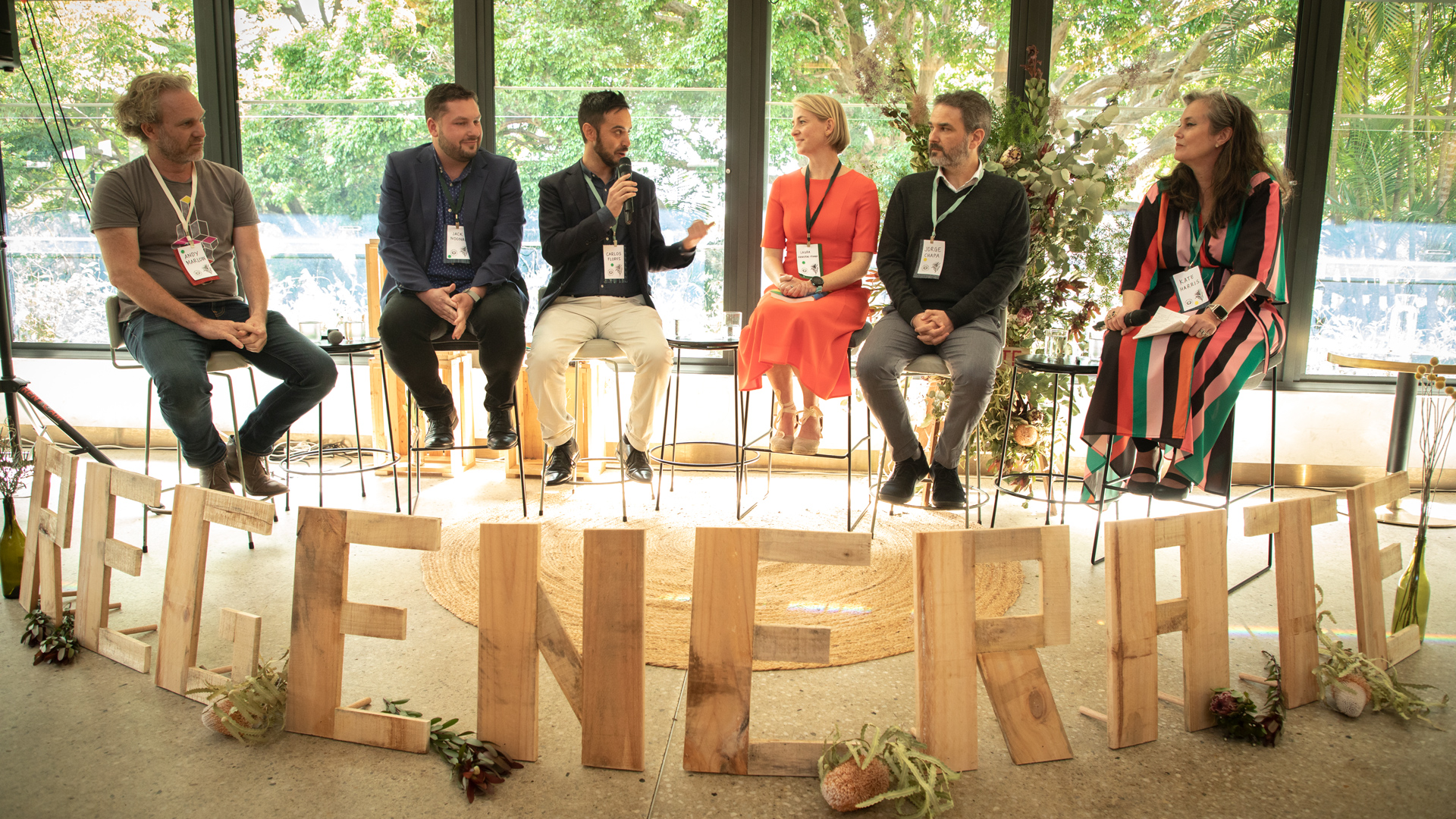 The future of business is regenerative
Since the beginning of the pandemic, we have heard a lot about the future of business: it's composable, it's digital, it's hyper-personalised, it's sustainable, it's flexible. But when it comes to creating the kinds of positive social and environmental impact we truly need in order to address the vast challenges of our time, we have reached the point where business needs to be one thing: regenerative.
To be regenerative means to renew, to replenish, to heal, to revitalise — to be in tune and attuned to the 'way things naturally are'. 
Beyond simply regenerating the natural world, this worldview represents a shift in consciousness and mindset, from more reductive, mechanistic ways of leading and being, to one that embraces the ability of all living beings and ecosystems to regenerate, replenish and create the conditions for more life.
This systemic, life-affirming way of living and leading is fast becoming our best hope for future prosperity, but how did we get here?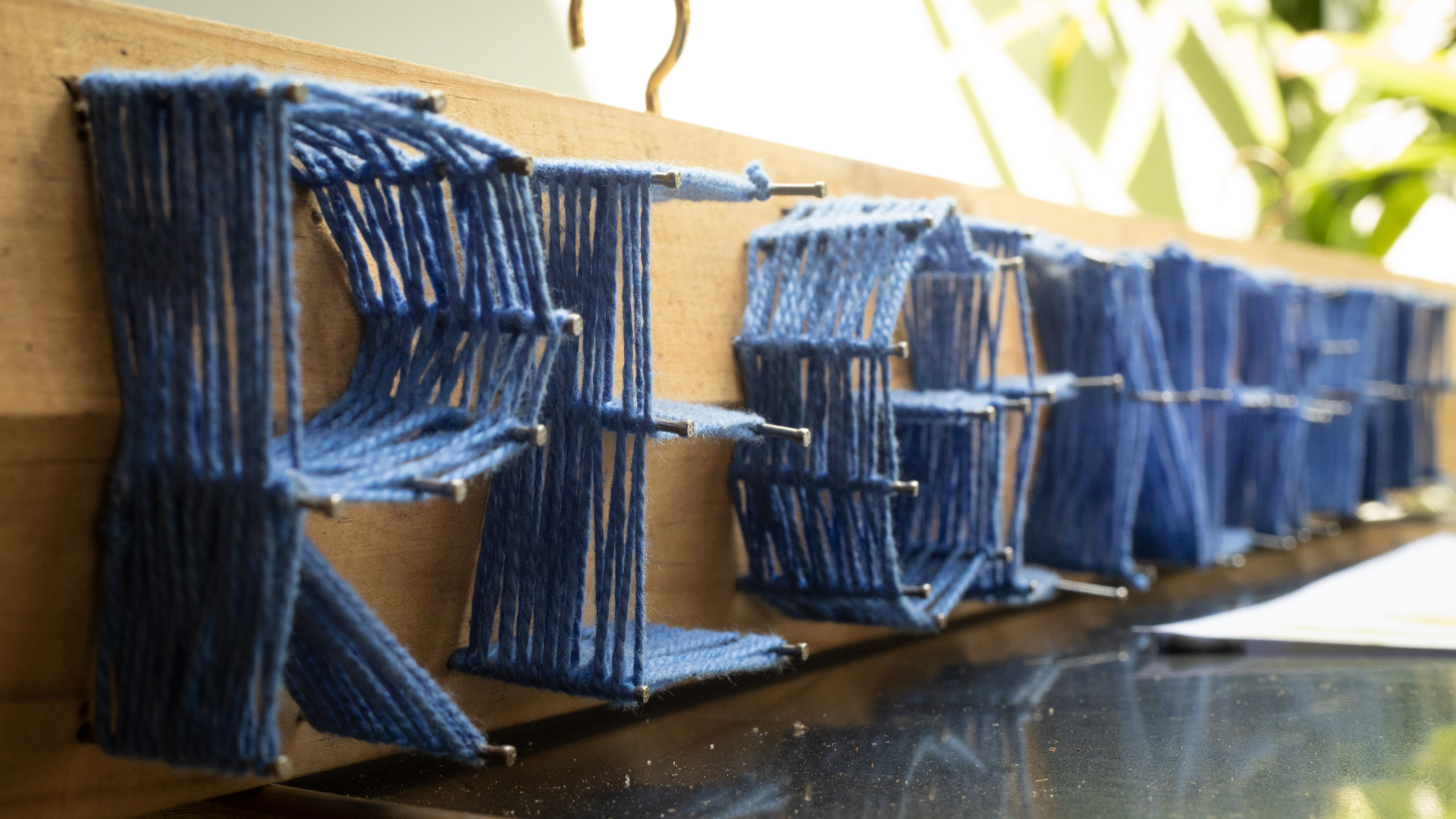 The rise and rise of regenerative business
Co-authors of Regenerative Leadership, Giles Hutchins and Laura Storm, recently referred to the 'rising regenerative zeitgeist' as the result of: 
"The old systems and structures of a post-industrial hyper-consumerist culture are slowly breaking down. The old ways cannot go on, and through this breakdown, we are witnessing pioneers all over the world birthing the conditions for a new way."

"The pioneers believe there is a better way – to live and do business. They are rebuilding systems and structures and instilling new business practices that actually contribute to life on Earth rather than destroying it."
For half a century following Howard R. Bowen's 1953 publication Social Responsibilities of the Businessman, many companies chose to integrate the principles of Corporate Social Responsibility and address social and environmental concerns through their business operations and interactions with their stakeholders.
This 'triple bottom line' approach helped, for a time, to reorient capitalist and colonialist mindsets to better align business with the need for sustainable global development.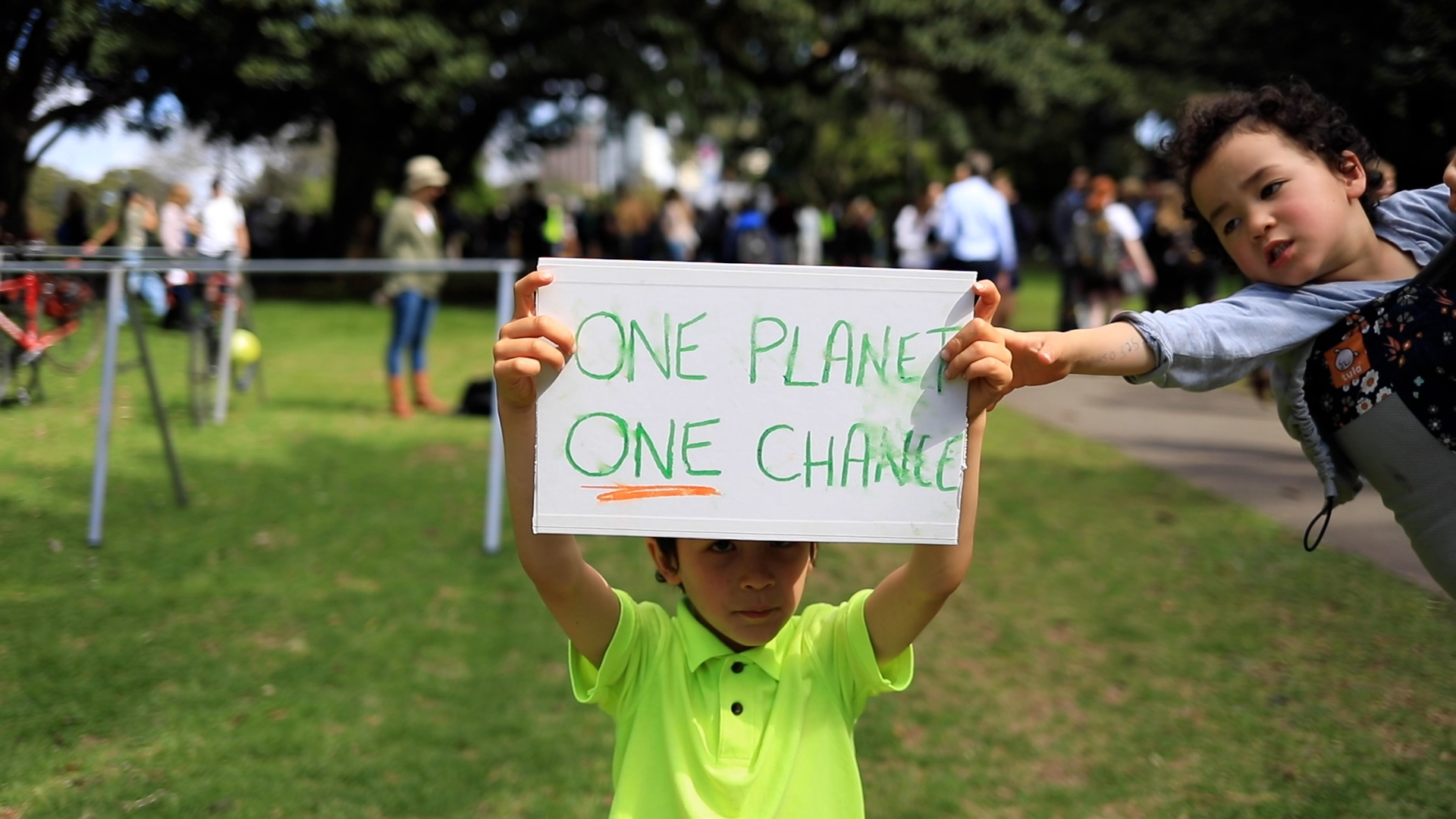 'Global Day of Climate Action, 2020 – Gadigal land'
But before long, traditional CSR approaches were left wanting, inadequate for these Volatile Uncertain Chaotic Ambiguous (VUCA) times — and a new paradigm of 'sustainable business' began to emerge, thanks in part to Fred Kofman's Conscious Business (2006), Frédéric Laloux' Reinventing Organizations (2016), Isaac Getz' Freedom Inc (2009) or John Mackey and Raj Sisodia's Conscious Capitalism (2014).
Now, in the early 2020s, and on the back of pandemic-prompted seismic societal shifts in people seeking a deeper sense of meaning, purpose, engagement and creativity in the workplace, the dominant narrative is set to shift again — this time, in favour of regeneration.
"Businesses that thrive in this new environment will look different from those of the past. Traditional corporate social responsibility and philanthropy are inadequate for our times. Leaders must rethink what a business is, how it grows and profits, what its purpose is, and how it drives change in the world." — Paul Polman and Andrew Winston, co-authors of Net Positive: How Courageous Companies Thrive by Giving More Than They Take
Going beyond sustainability and becoming 'net positive'
Offering what Paul Polman calls "exciting new opportunities to heal the world, and prosper by doing so," comes the era of regenerative business; a philosophy and practice that creates the conditions for life to flourish and creatively adapt.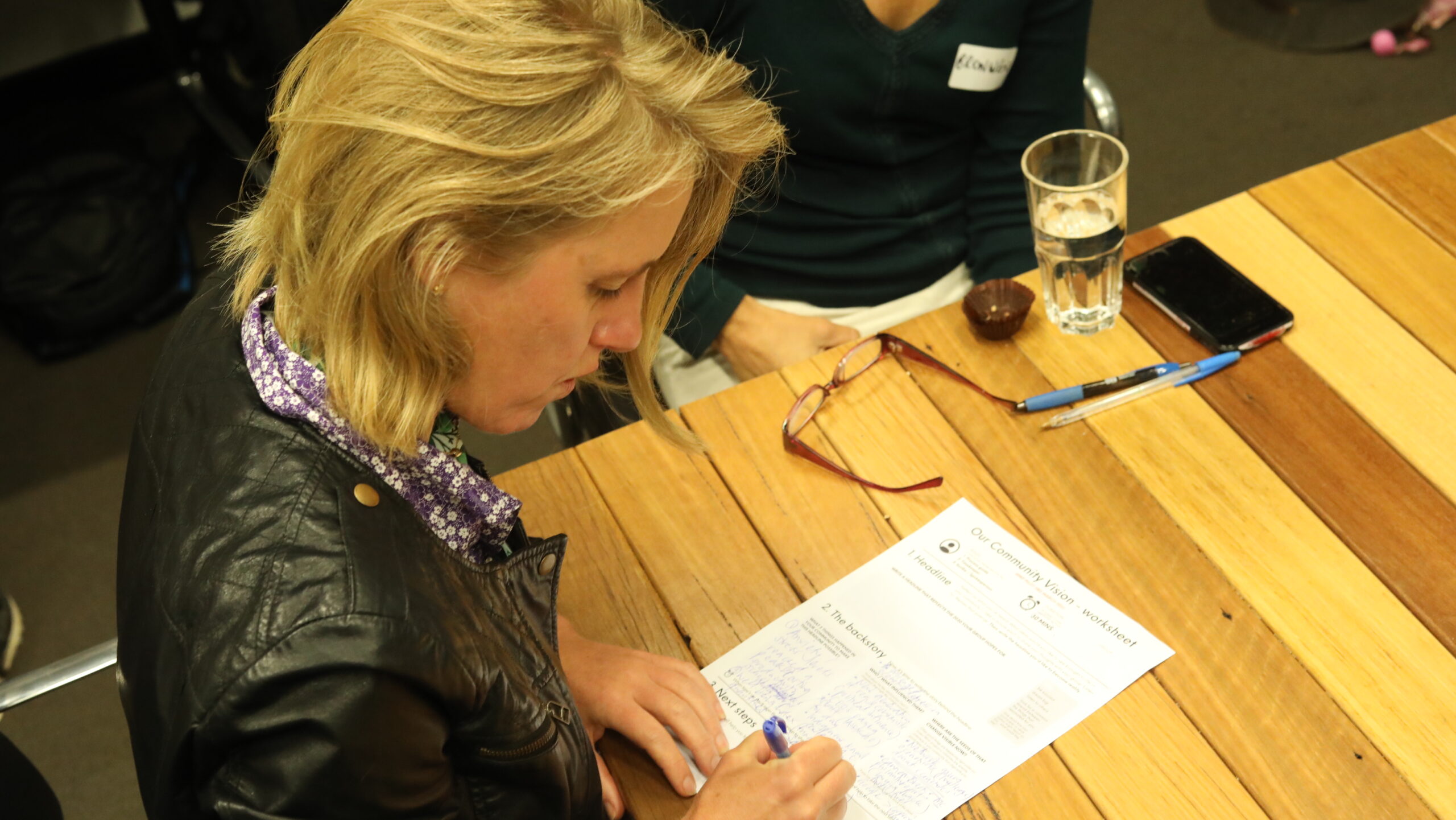 A 'regenerative business' is one that enriches all stakeholders including wider society and the environment; one that is committed to prioritising life in all its facets from culture, operations, strategy, and ecosystem. For leader in regenerative business Carol Sanford:
"A regenerative business acknowledges its place in the entire system where it operates — its community, its industry, its resources — and uses that knowledge of interdependence in their strategic decision-making." 
Rather than just 'sustaining' the status quo, businesses around the world are seeing the need to unlock more collaborative, responsive and synergistic ways of relating to one another and the world around us, seeing the wisdom in becoming 'net positive' and giving more to the world than they take.
Regenerative business encourages us to 'do more good', rather than 'do less bad'. Or, as Harvard professor Greg Norris puts it:
"Whereas a sustainable firm seeks merely to reduce its ecological footprint, a regenerative company boldly seeks to increase its socio-ecological handprint by restoring the health of individuals, communities and the planet."
Credit: Regen Sydney – Growing the Movement for Regeneration (report launch)
Companies like Interface Carpets, Patagonia, Pukka Herbs, Intrepid Travel, Ethique, and even us here at Digital Storytellers are increasingly looking for ways to embed regenerative business principles into our every day. Why? Because, as Ethique CEO describes: 
"Sustainability only works if what currently exists is in great shape. But the reality is, we need to do a lot more than just maintain what we have." 
Working in a more regenerative way comes down to things like organisational design, dismantling hierarchies and doing 'good' on purpose — zooming out to see the whole picture and then zooming back in to see meaningful ways to take tangible action, then being held accountable for all of it.
Right now at the societal level, Kate Raworth and the Doughnut Economics Action Lab (DEAL) are making regenerative principles fit for the realities and complexities of the 21st century. Envisioning a thriving and well balanced economy, Raworth created a model that looks a 'hole' lot like – well, a doughnut! 
Visualised as two concentric circles, Doughnut Economic theory places our societal foundations as the inner ring and ecological boundaries as the outer ring. The sweet, sweet goal is to live within the doughnut, no longer trying to force an economy to grow beyond its bounds or at all costs. 
Gathering momentum around the world, with many cities and regional centres adopting and adapting the model to match their local context, groups 'rolling the doughnut' in Australia include Regen Melbourne and Regen Sydney.
Whether it's by adopting teal principles and decentralising power or certifying as a B Corp and being radically transparent about your impact — we need to foster a shift in mindset that embraces the ability of all living beings and ecosystems to regenerate, replenish and create the conditions for better life through business.
"A just and regenerative mindset gets to the heart of how we recognise our interdependence with other people, other living beings and ecosystems, and ultimately how we enable all living beings to not simply survive but to thrive together.

"We need to shift the underlying paradigm of business to adopt a just and regenerative mindset, embedding this into a new way of making decisions." — Forum For The Future 
Walking the talk
As a purpose-driven business and B Corp, regenerative principles are at the core of how we do business and at the heart of our story ethos. Our values are transparent and we aim to be net positive and weave regenerative, inclusive and compassionate practices through all we do.
What that looks like in practice is making conscious and deliberate choices only to tell stories that matter. It looks like finding ways to democratise storytelling by making our offerings as accessible as possible through targeted scholarships and low-bono services, and it looks like generating and channelling surplus resources and skills into causes and movements we care about. 
The way we see it: being a 'better business' is about recognising the complex, entrenched and interdependent 'system of systems' we all exist in and working to change them.
We know firsthand the power of the storyteller to influence perception, shape the narrative and create change (for better or worse). And in decades past, the voices and perspectives that have dominated the public consciousness have been limited to a privileged minority; those with the resources, skills and platforms to share their stories and worldview.
To take a more regenerative approach to storytelling — and therefore systems change — is to approach our craft in a way that is non-extractive, democratic, participatory, transparent, inclusive, and collective. Working in this way is no longer a 'nice to have' (if it ever was), but a requisite for our times. 
We are proud to be on the edges, feeling our way through a radically regenerative approach to story and creating freely available and accessible resources and tools to help others do the same. We also provide 'holistic' care and support for our friendly neighbourhood 'Doughnut Economics' group, Regen Sydney, through co-convening and storytelling.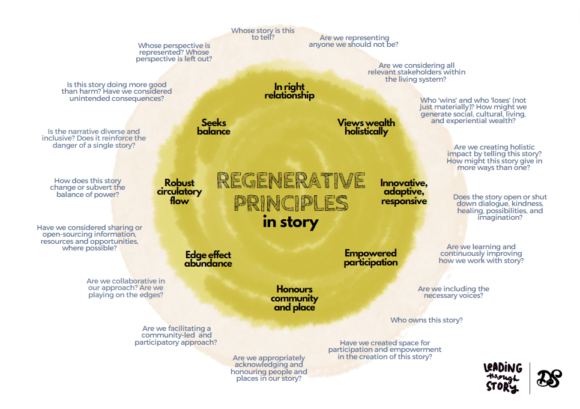 We know that the stakes have never been higher, and courageous leaders the world over are already stepping up to the plate of better business and using story to drive it. But are we moving fast enough?
Accelerating the move to greater regeneration
While the world's 5000+ B Corps, and tens of thousands of social enterprises and purpose-driven businesses, are driving much-needed systemic and planetary change on the global stage, for UN Secretary-General António Guterres', among others, we are not moving merely far enough, fast enough.
"Companies everywhere are recognising that sustainable business is good business. Consumers expect it. Employees demand it. And our future depends on it. But, let's be clear; we are not moving far enough, fast enough."
If, as Guterres goes on to say, failure means catastrophe — we need to cultivate and begin to lead more regenerative businesses, and quickly. 
While it might seem counter-intuitive to the philosophy of regenerative, cyclical practices to want to 'go fast' and find ways to accelerate the pace of change, we simply don't have time to waste.
"To tackle humanity's biggest challenges and unlock greater business and societal value, we need to change the system itself—to work on the forest, as it were, not in the forest." — Paul Polman and Andrew Winston
History shows that we can't solve problems at the same level they were created. Instead, what we need is to create connection and alignment between our 'inner worlds' or 'minds' that is powerful enough to effect tangible change in our 'outer world' or 'matter'.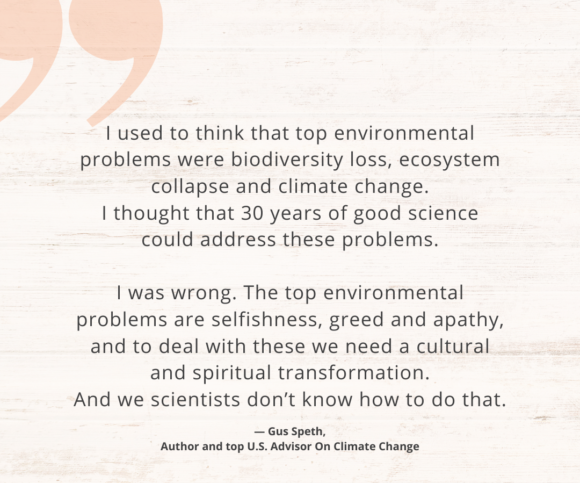 Bringing together mind and matter
What Speth (quoted above) could have gone on to say is that, while scientists might not know how to create a cultural and spiritual transformation — storytellers do.
The storyteller knows that stories shape how we understand the world, our place in it, and our ability to change it. Stories also go to the core of what needs crystallising and shifting in order to create wide scale change: the narrative.
The challenge, for Hutchins and Giles among others, is for us to overcome the "wounding duality" of systems gone by that have left destruction, inequality and injustice in their wake, and tap into the immense richness of knowledge and wisdom in our 'Super Nature'. To do that, we not only need to take a 'systems approach' to change, but we must use story to do it.
"Before it is too late, we should embark in earnest on the most fundamental existential (and also truly revolutionary) task facing modern civilisation, that of making any future growth compatible with the long-term preservation of the only biosphere we have." — Vaclav Smil
By embodying the key principles of story-powered systems change (Story Listening, Weaving and Telling, the core of Story Leadership), we can reconnect and find flow with life, and in so doing, become regenerative in ourselves and in our systems. Maybe then, we can live long enough to tell the tale.