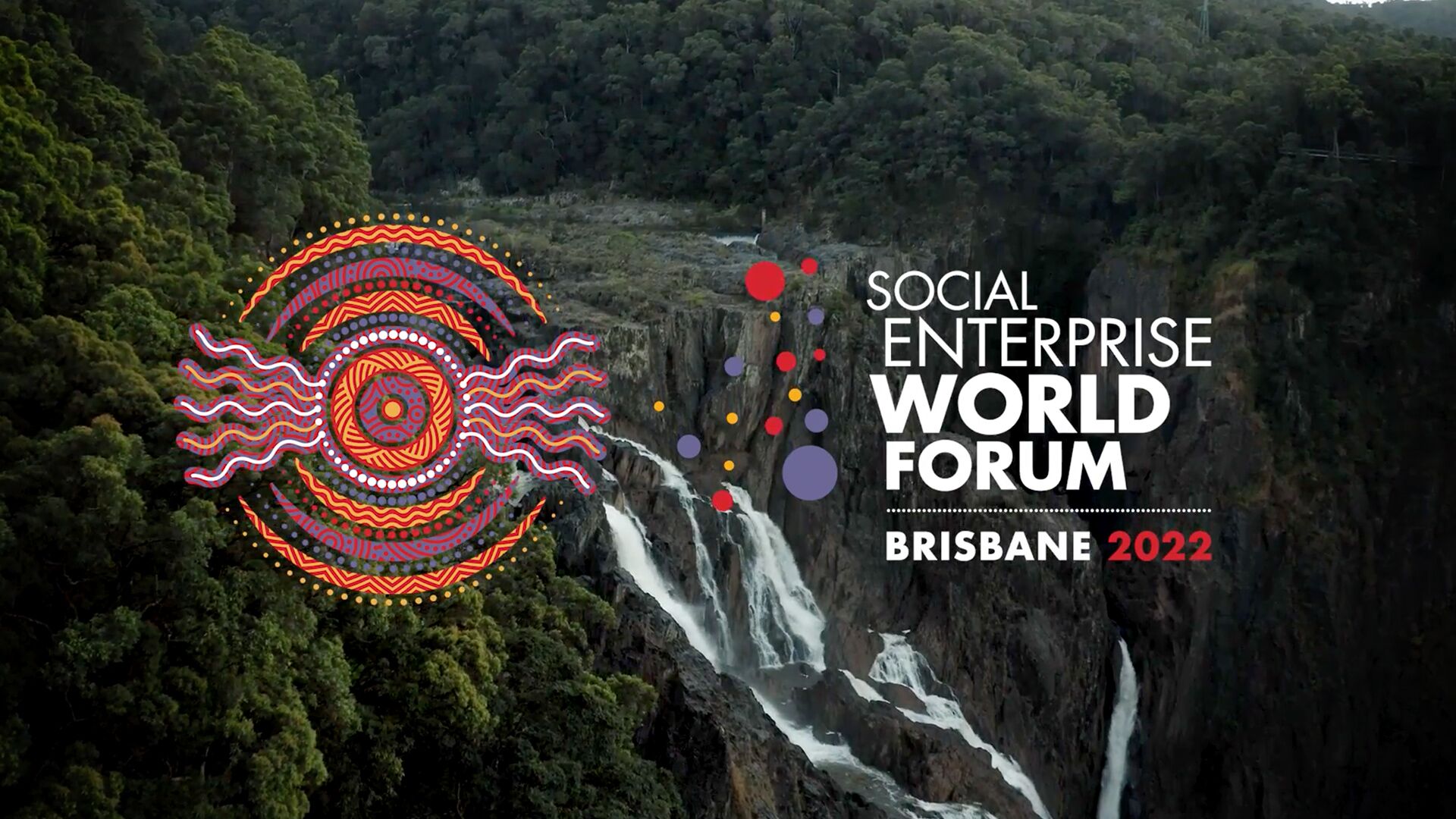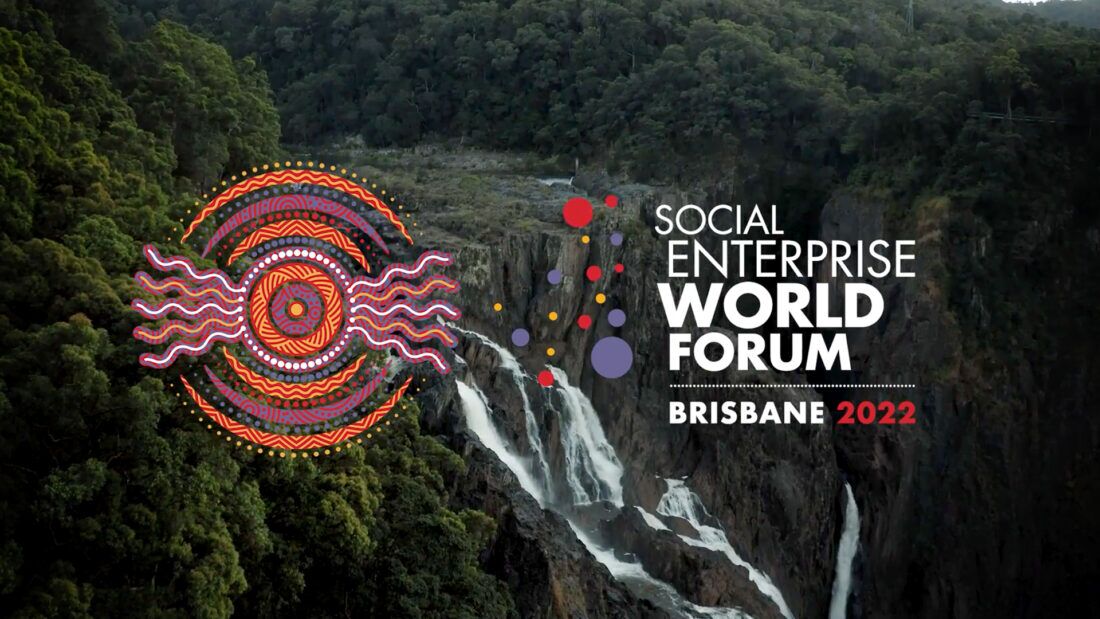 How Australia's social enterprise movement is co-creating a storytelling 'ecosystem'
Social Enterprise: A better way of doing business
Social enterprises embody an entirely better way than business as usual. Neither exploitative nor extractive, social enterprises blend the entrepreneurial mindset of business with impact of charity, leveraging the market to create prosperity for both people and planet. What began as a grassroots movement for better business is now driving much-needed systemic and planetary change on the global stage.
Yet, despite a period of rapid growth, one of the barriers to growing the movement even further, remains the ability to tell a cohesive and collective story that stays true to the community's inclusive roots and enables adaptivity and space for plurality as it grows. The emergent solution to this narrative challenge is the evolution of an 'ecosystem approach' to storytelling: working with members of the community to help them find, make and share their own 'enterprising stories', and showcasing these through regularly convened hybrid events to build momentum between the big defining moments of the movement, as embodied by the Social Enterprise World Forum.
The Story of Then: SEWF and the Growth of a Global Movement
The Social Enterprise World Forum or 'SEWF' has been championing social enterprise for over a decade; catalysing the global movement by hosting events that deliver those big defining moments that serve as memorable milestones. SEWF gives us the big stage to showcase how businesses around the world have created a more just and equitable Impact Economy.
We like to think of this global forum as the Olympics of social enterprise — except that it's more of an exercise in collaboration, than a competition.
In 2008, it started with more than 400 delegates from 29 countries congregating in Edinburgh, Scotland with one goal: to raise awareness of social enterprise as an expanding global mechanism for social change. Since then, SEWF has engaged with tens of thousands of social enterprise leaders and practitioners from over 50 countries worldwide, holding forums in cities around the world from Rio de Janeiro to Seoul.
At Digital Storytellers, the desire to grow this movement runs deep and we have been a proud storytelling partner of SEWF for the last six years, helping to shape, shoot and share a big event story. In 2016, we were lucky enough to join proceedings at SEWF in Hong Kong, followed by Christchurch in 2018, Edinburgh in 2018, the year after in Addis Ababa, and then the pandemic struck and a digital 'pivot' began.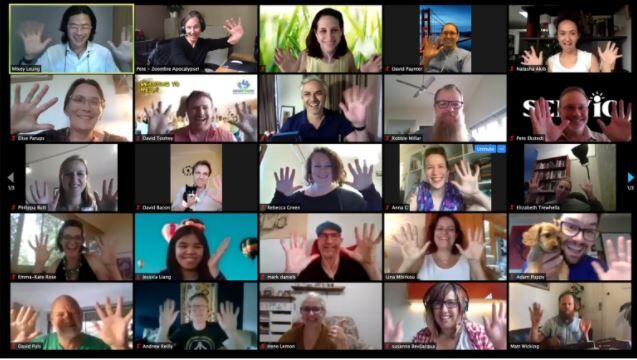 Purpose-driven businesses the world over have been providing much-needed beacons of hope these past two years, as the pandemic wears on and global crises mount. And after years of steady growth, there has been a somewhat exponential rise in the social enterprise movement, coinciding with SEWFs (and the world's) pivot online and the rising tide of purpose-driven business.
Back in 2020, social enterprises across our region were looking to come together in a time of need. We realised that we couldn't wait for the next big moment at SEWF, so we responded by convening the Social Enterprise Virtual Unconference, exploring the use of Open Space technology in a digital event context to share stories of hope and connection. Around 200 people from across Australia, New Zealand and even parts of Asia and Europe (pet dogs and cats included), came together to 'Explore – Discover – Respond' to COVID-19. The overwhelming feedback from the community was, 'thank you – we really needed this!'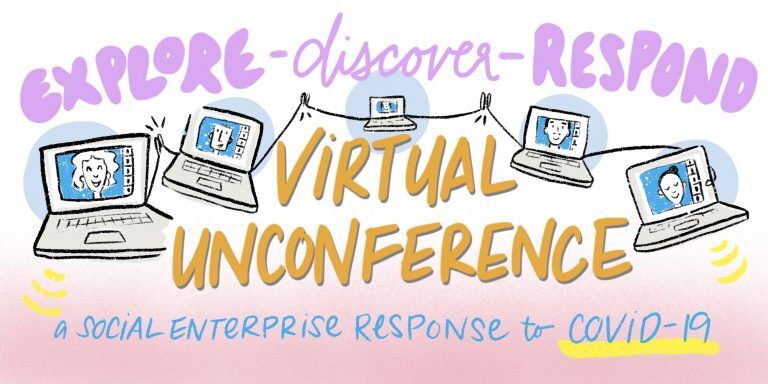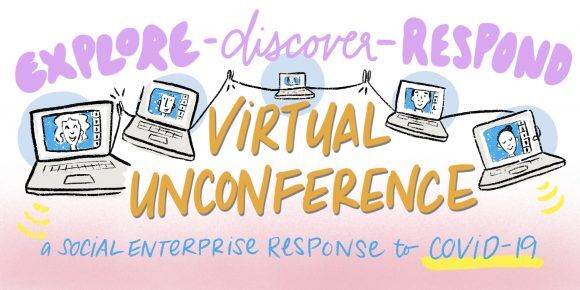 Following up on the success of the COVID-19 Virtual Unconference, the Alliance of Social Enterprise Networks Australia (ASENA) was formed, with the state-based networks around the region began looking for ways to increase their storytelling skills and deepen connection during a challenging time. The Unconference was also the seed moment for Australia's evolving Social Enterprise National Strategy work.
READ: Voices of Victoria – Leading Through Lockdown – Digital Storytellers ↗
It became clear that storytelling could be used to help frame and ground these online events, but also that it could help build momentum in between big annual events on the calendar like SEWF. Enter: Enterprising Stories, an online show dedicated to growing the Impact Economy in our region and across the world – with a story-driven combination of curated content and facilitated networking, or 'Story Weaving,' as we prefer to call it.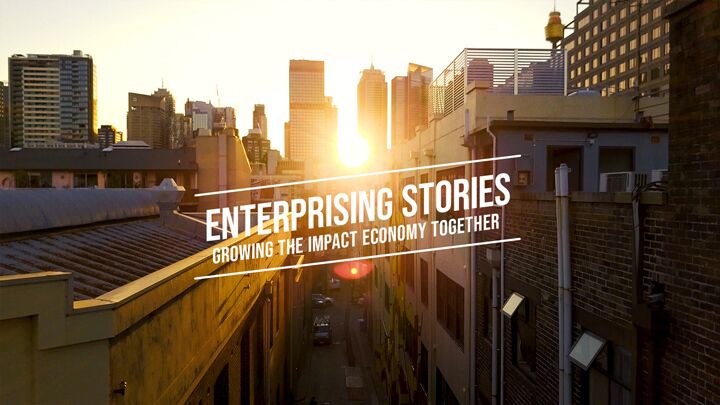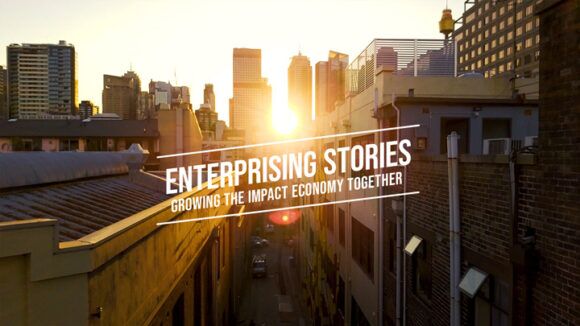 By bringing together ecosystem leaders and social enterprise 'dreamers and do-ers' experienced in scaling and building movements, plus a good helping of everyday supporters, Enterprising Stories has built up the storytelling capacity of the state-based networks and supported the national sector to continue growing between each global SEWF event.
What we found is that the most successful movements are made up of community members acting in small and often invisible ways, which together, help to cultivate and grow a thriving ecosystem.
When it was SEWF's turn to head online with its first ever digital forum, in 21-24 September 2020, the global social enterprise community reconvened online. Together, we all participated in a program of sessions that followed the sun, starting each day in Oceania and moving west to Asia, Africa, and Europe, finishing in the Americas. Featuring priority themes including the impact of COVID-19 on the future of business, climate crisis and social procurement, participants from 100 countries used live Q&A, chat, networking features and visited virtual marketplace booths, making it the largest and most inclusive Social Enterprise World Forum ever.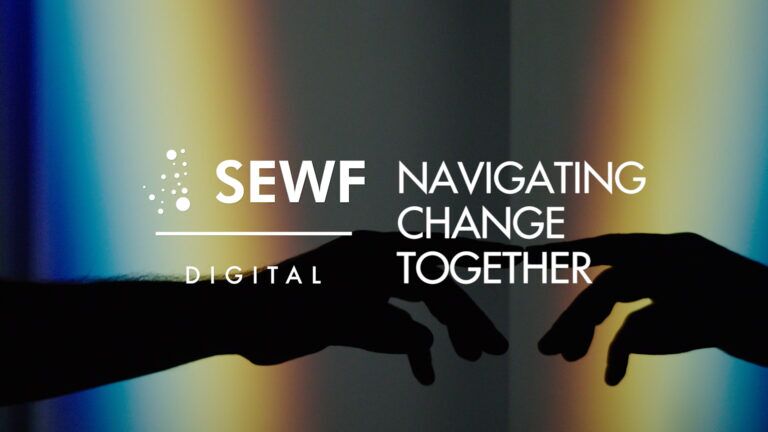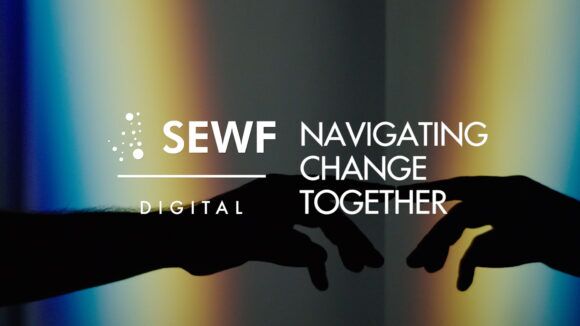 RECAP: 2020 SEWF Digital Edition ↗
Eventually, it was time for the second Australian Social Enterprise Virtual Unconference in 2021, followed by another SEWF online in 2021 beamed live from Halifax, Nova Scotia, a second series of Enterprising Stories, and the successful bid to bring SEWF to our shores in Brisbane 2022.
The most recent online convening of the sector, and the button on our 'Story of Then', was delivered at (Re)Purpose: How Australian Social Enterprises are Redefining Prosperity. An inspiring hour of powerful storytelling and perhaps the sector's most inclusive and participatory online event yet (replay available here) – the momentum in the sector, and appetite for change, now seems undeniable.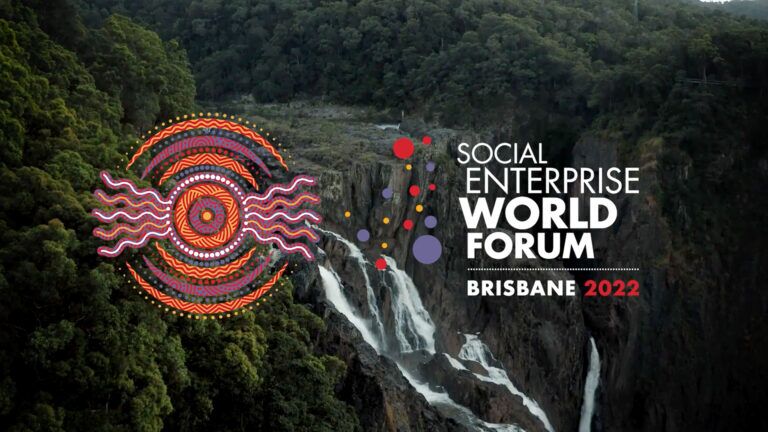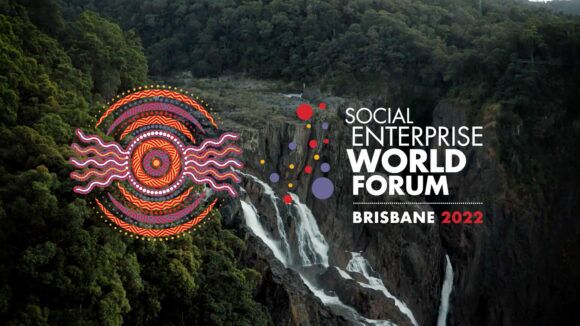 WATCH: Jingeri Jingeri: The SEWF 2022 Meanjin Brisbane Launch Video ↗
The story of now: the undeniable momentum of social enterprise
Over the past six or more years being involved in storytelling for the social enterprise movement, we have been consistently reminded just how powerful a tool story is for growing community, building movements and driving systems change.
As SEWF 2022 begins to take shape under the banner of 'Co-creating the Future', and amidst an Omicron outbreak that's showing few signs of slowing down, it is important that we surface a 'Story of Now' that can carry the movement forward further, faster.
With plenty of hard work happening at a state-based level, there has also been the story-informed Social Enterprise National Strategy (SENS) project at a national level, which has just finalised a shared vision and mission for the Australian social enterprise sector. Our mission, as a sector, is now clear – to foster a healthy and connected Australian social enterprise sector that provides:
It's a big milestone to have a shared direction and call to action as a sector. Practically, it gives us a compass in our work together and provides a foundation for a national strategy.
"It's also a big milestone that this was built together by people across the sector. We are diverse – and people have strong and different ideas about particular things. We also share that we strive for a better world." – SENS Advisory Council
The recent announcement of a shared vision and mission for the sector compels us to articulate some clear cut reasons why we believe storytelling is key to driving momentum for movements.
Stories are the threads that weave communities together
Stories engage hearts and captive minds, which coalesces to create inspired communities that are motivated to take action. Using story-powered systems and processes in movements, helps us to build collective narratives and brings together individual members who are driving the movement forward with greater meaning, shared language and clarity of purpose.
Stories help us see the different roles we have to play
We know that the impact we can have as a collective is far greater than any one individual, or business, alone. Using a 'Heart, Hands and Head' storytelling framework, we can see that there is a role for us all in movement building. No matter if we are the relatable central character (the 'Heart'), a reliable and helpful character doing work on the ground (the 'Hands'), or the more logical and reflective character who makes sense of the journey for all of us (the 'Head'), we can each stick to our strengths.
Diverse stories cultivate creativity and innovation
Movements become truly magical and meaningful when we maximise the diversity of voices at the table. Whether that manifests as gender diversity to overcome what writer Sophie Strand calls patriarchy's monolithic story, or whether it's through First Nations concepts of deep listening and respect through the process of 'Dadirri', story can help us consciously and inclusively embrace and centre perspectives from the edge in order to grow the movement beyond the 'usual suspects'.
Stories inspire fresh energy and facilitate new connections
Building the capacity of people within the movement to tell their story, and listen to others, helps the movement to reimagine and regenerate itself. We saw this time and again through our work with the Social Enterprise Network of Victoria (SENVIC) and the Queensland Social Enterprise Council (QSEC) 'Positive Action with Every Transaction' campaign. Upskilling and increasing the confidence of movement members as storytellers (and listeners) fosters a sense of community, connection and empathy or 'power with', rather than 'power over' that grows the movement from the inside out.
The story of future: what does it look like if…
If we continue to evolve the ecosystem approach to storytelling across the entire social enterprise movement in our region, and indeed the world, we open the door to transformative Story Leadership that can help us reimagine the way we live in this world.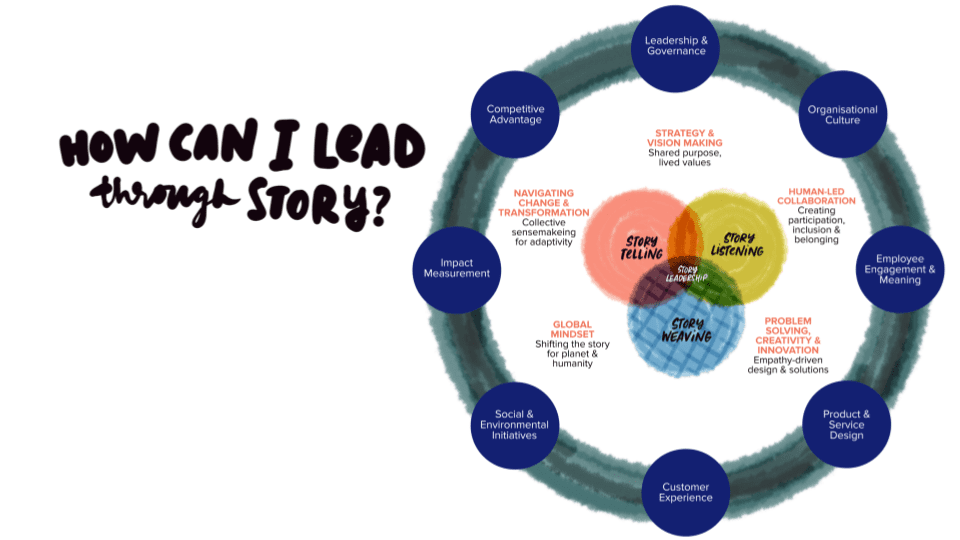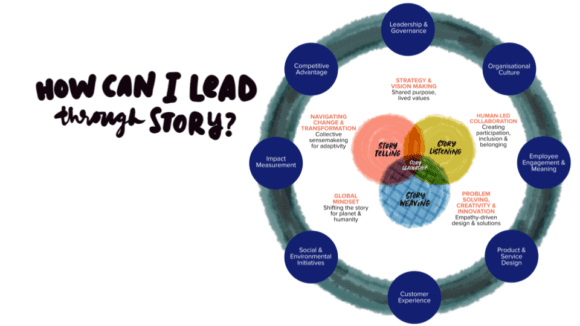 As many social entrepreneurs have found, and what SEWF continues to remind us, is that what these VUCA times are demanding from leaders goes far beyond the ability to tell a compelling story. It requires the ability to use the power of story to solve wicked problems, heal traumatised communities and grow regenerative cultures. This requires true 'Story Leadership'.
This doesn't mean that showing Story Leadership and evolving an ecosystem approach for your movement is easy. But it does mean that it's necessary.
Story Leadership convenes rather than conducts. What makes Story Leadership truly powerful is that it enables a collective narrative to emerge from the ground up through its members, rather than a mono-narrative delivered from top-down, by those who already hold power and privilege. By creating and holding space for deep stories to surface, listening to them and mapping them out, building capacity of members to tell and share their own stories, story leaders from across the social enterprise movement can continue to weave a collective narrative that grows and evolves naturally over time, as we all do, inspiring more and more businesses to do good and deliver prosperity for both people and planet.
Isolated stories and top-down narratives cannot inspire a movement over the longer term. We need to move away from a 'campaign approach' towards an 'ecosystem approach' to storytelling.
The 'ecosystem approach' to storytelling puts Story Leadership into practice, by recognising that a healthy, growing movement generates its own meaningful stories from the many complex interactions among its diverse members.
Growing your own movement's storytelling ecosystem might look something like this:
Creating and holding spaces for deeply held stories to surface

Listening to multiple perspectives and mapping the field of stories

Building the capacity of members to tell their own stories

Sharing stories from the community that are the most meaningful to members

Weaving diverse story threads into a collective narrative that reflects the whole of community

Co-creating storytelling strategies that adapt to new conditions as they emerge
Campaign-driven movements spend much of their time, energy and resources on planning and executing a linear pathway to that next defining moment or big win. The ecosystem approach to storytelling instead uses the power of story to bring together and inspire its members as a community: to convene gatherings, facilitate connections, deepen relationships, celebrate successes (and failures), share learnings. From these many complex interactions, adaptive storytelling strategies and more effective narratives emerge naturally and spring to life, seemingly of their own volition!
Our hope? With Storytelling for Movements, we'd love to see more story leaders using the ecosystem approach to storytelling, building momentum between the big defining moments of their own movements, so that we can move on from changing systems to shifting paradigms.
As a Certified B Corporation and social enterprise certified with Social Traders, Digital Storytellers is proud to be for this community and of this community, using story to help us all imagine a more regenerative economy and thriving society for all.
Storytelling for Movements is our framework to help you apply the ecosystem approach to storytelling and build momentum between the big defining moments of your movement. Drop us a line to find out how you can start storytelling for your movement.
And join us along with thousands of other purpose-led people, policymakers, philanthropists, intermediaries, and entrepreneurs to connect, learn, and be inspired at the upcoming SEWF 2022 in Brisbane. Tickets here: Physical pass | Digital pass