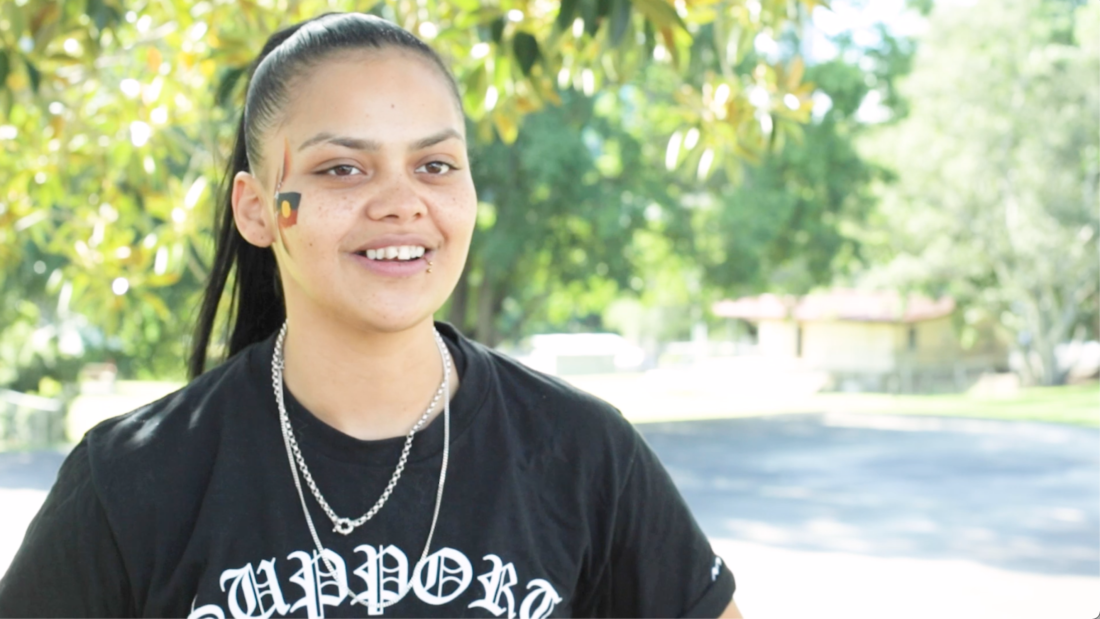 Our favourite stories in 2021
And so another calendar year comes to a close. In some ways, it seems as though the final days of 2021 have simultaneously arrived in a flurry and taken their merry time. One thing is for sure: the world sure is not the same place it was twelve months ago thanks to these magnificent stories. 
As we do each year, we asked our team to reflect on some of the stories that moved them in 2021 and helped collectively shift us towards the kind of bold and beautiful world that we all want to live in. Enjoy!
Sam: Shining A Light on Paediatric Sepsis, QLD Health – 
Our Sales Lead, Sam, gets the chance to hear about pretty much every project that comes through the Digital Storytellers' doors. So, when she shares the story that moved her most in 2021, it's a good cue to lean in: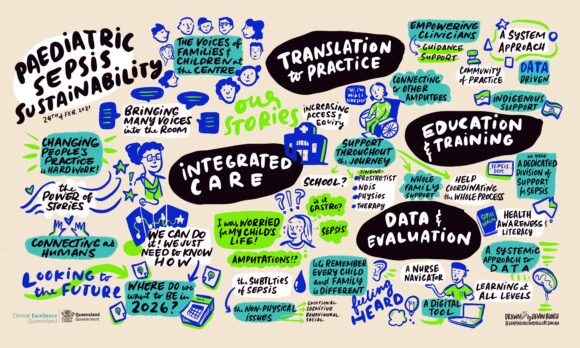 "My favourite project to work on was the QLD Paediatric Health story-led consultation workshops in early 2021. It was an incredible combination of story listening, weaving and strategic illustration, bringing all of our team's skills together. I loved that the organisation was open to doing things in a different way, tapping into a collective narrative and being informed through lived-experiences." 
"Our promise was that, at the end of this process, they would have story-led insights and a vision for paediatric sepsis care that they would not only be proud to share with their stakeholders, but that would help position them for greater sustainability. We know stories make a lasting impact, and we hope to see that positive impact for those who have been or will be impacted by paediatric sepsis in the months and years to come." 
Pete: Getting the doughnut rolling, Regen Sydney
For Senior Producer, Pete, his favourite story from 2021 involved asking the "elegantly framed provocation": 'What Does Good Look Like for Sydney?' Helping to produce a collective narrative for the budding Regen Sydney movement via remote recording during lockdown, Pete describes Regen Sydney as a "tasty metaphor for facilitating community initiatives" based on Kate Raworth's model of 'Doughnut Economics'.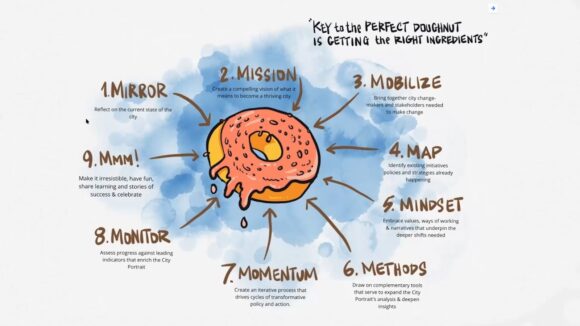 "Sydney and most of New South Wales was in lockdown throughout the production period, which presented some big challenges for filming original content, but it also opened up new possibilities for inclusion through remote recording. 
"In the process of telling the story, discovering so many inspiring people and projects, I remembered why I love this city so much. What we loved the most about our 'first bite of the doughnut' together was growing our relationship with some very like-minded people and kindred souls, to co-create a better narrative for our city – here on beautiful Gadigal land. I can't wait to see what Regen Sydney has in store for 2022!" 
Keep yourself in the loop → join the Regen Sydney movement
Learn more → check out what we did
Julia: Save the Children x Doomadgee Community Elders
Senior Producer, Julia, is known for bringing a highly contagious and effervescent exuberance to the team and her work. And 2021 was no different despite its many trials and tribulations, with her favourite story: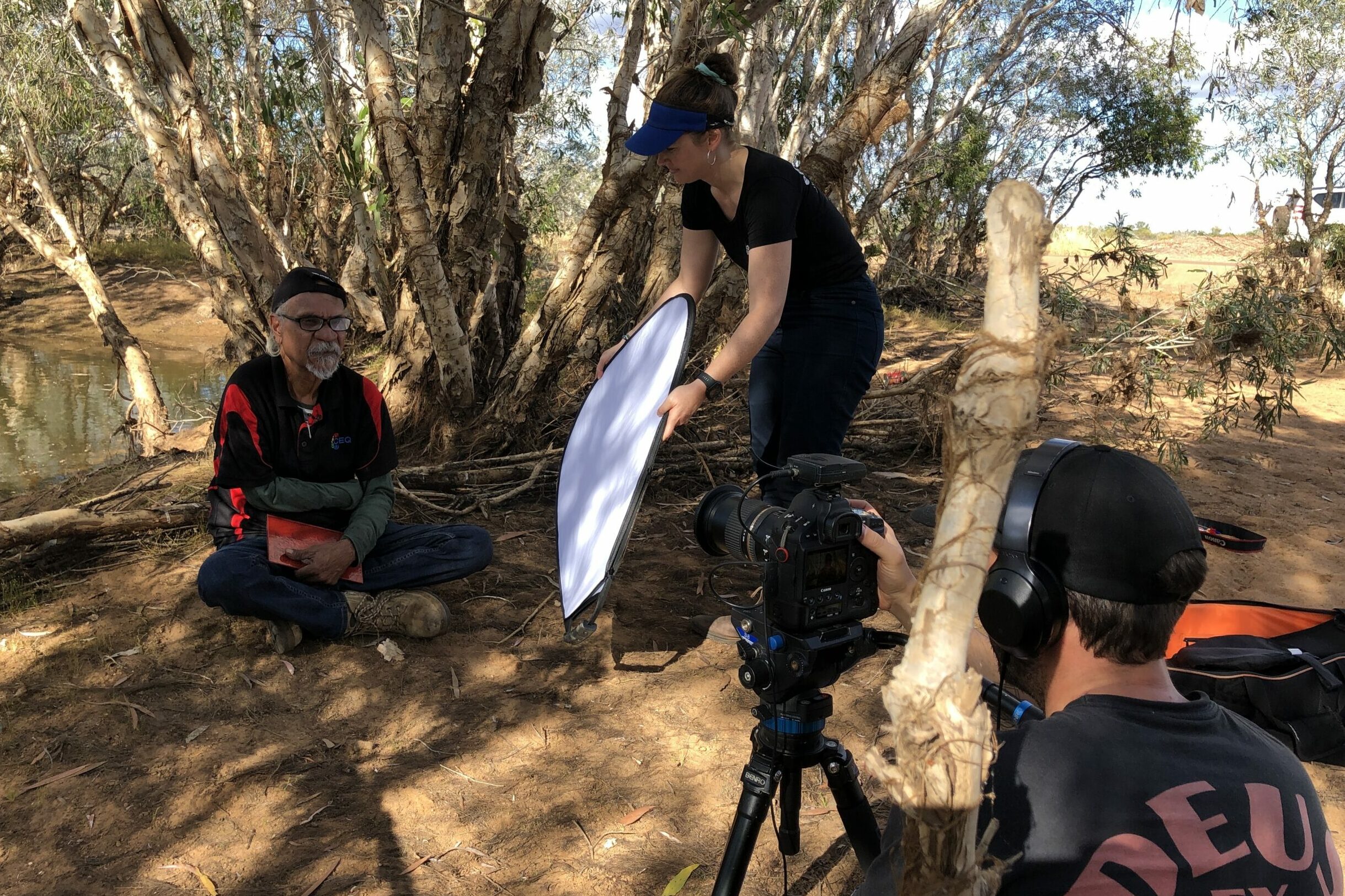 "The Doomadgee Community Elder Voices for Save The Children, who invited us to the remote North West QLD Indigenous community of Doomadgee for two days to teach smart-device filmmaking and help amplify the voices and stories of Elders in the community. 
"It took us four flights through various Top End communities to reach Doomadgee, where we were warmly welcomed on the ground. It was an absolute honour to venture out onto country with the Elders, learn about their culture and land, and hear their stories of growing up in Doomadgee. We even had a local poet recite his work for us to camera. We're so thrilled that we've even been invited to return to tell the story of a family camp on country in early 2022."   
Myrthe: Making a social impact, The Mill House
Editor and cinematographer, Myrthe, had another busy year in the editing suite, with her favourite project of 2021 being one with The Mill House Ventures – the first dedicated social enterprise business development consultancy based on Ngunnawal land. Under the leadership of Cindy Mitchell, The Mill House works with businesses and entrepreneurs that are passionate about solving problems in the community, and working with them to identify business development and investment opportunities to scale their venture.  
For this particular project, we took a collaborative approach to creating the films, by teaching the ventures how to craft their impact stories and how to film interviews and other footage on smartphones. The ventures sent us their story outlines, along with their footage, for us to edit into short, sharp and shareable stories.
Here is the story from one of the Mill House Ventures, Right to Work. Filmed on smartphones by the Right to Work team and edited by Myrthe! 
About the project, Myrthe shared:
"I loved receiving scripts and footage directly from the social enterprises and workshop participants. It was so great to see a variety of work out there, but mainly I really loved the passion they showed both for the work they were doing as well as being involved in this project!" 
Mikey: The story of social enterprise, SESNA and SEWF
Co-creator, Mikey, has been on a mission to grow and share the story of social enterprises across Australia this year, spearheading another successful season of Enterprising Stories and helping to shape the global impact economy narrative at this year's Social Enterprise World Forum.
His favourite story was:
"Hearing from Aboriginal entrepreneurs at the Social Enterprise Summit of North Australia (SESNA). The mostly female speakers had so much to say and share about the work they're doing in their communities. Despite travelling hardly anywhere this year, I felt like I connected with a side of Australia I have not personally experienced through the event. As I was reminded, social enterprise is not new in Northern Australia. It has always been here, led by Aboriginal and Torres Strait Islander communities. It is far more than just a business model but a way of life, in the community and in their hearts.
"If I could share a second, it probably comes as no surprise that it was for the Social Enterprise World Forum 2021 in Halifax, Nova Scotia. Co-hosted by my country of origin, it was a wonderful opportunity to reconnect with my Canadian roots. To hear from social entrepreneurs around the world gives me a lot of hope, and I feel grateful to have done interviews with some fantastic people in that time." 
Daniela: Local changemakers, Banyule City Council
For our Stories For Impact Coordinator, Daniela, it was helping to bring to life a series of Changemakers workshops with Banyule City Council that stood out most in 2021. 
"What inspired me about this project was the awakening and weaving of a community through the program. To witness the empowerment of these changemakers in the process of telling their story, and to have the validation of their work and effort with a screening was incredibly powerful. The Council is helping to foster community advocacy by highlighting
Tash: Zig Zag Young Women's Resource Centre, Brisbane (Meanjin)
Tash, our Stories For Impact Lead and Facilitator, had trouble settling on one story for 2021. However, she did manage to narrow it down with this collaborative filming project for Zig Zag Young Women's Resource Centre.
"What inspired me about this project was Zig Zag's ethical and collaborative approach to working with their community. The project was originally meant to be  a filmmaking workshop, where young women would create community advocacy stories to raise awareness about domestic violence. However, after listening to their community, they heard that many women were tired and did not want to share their stories. What they needed was some relaxation and pampering time after a very difficult year. 
"The project and funding pivoted to become the 'Tiddas Pamper Day' – a day where young Aboriginal and Torres Strait Islander women could come along for massages, eyelash extensions, eyebrow waxing, hair braiding and more. We were invited along to share the story of the day and take a few glamour photos, which was something a little fun and different for us. While there were no interviews planned and no obligation for the women to share their stories, after some rest and relaxation, many women actually approached us – wanting to own and share their stories."
"Zig Zag's feminist, strengths-based approach to their community extended through to the way they approached telling the story of Tiddas Pamper Day, creating space for the storytellers to have full agency over how they were represented, without the pressure of deadlines or timelines. As a result, the strength, beauty and glory of the young women who shared their stories really shines through, in a way that I don't think would have been possible with a more traditional, less collaborative approach."
Zara: Leading Through Story
Fittingly, our Business Steward and Growth Sherpa, Zara's favourite story of 2021 came with the birth of a new area of exploration and service for Digital Storytellers in 2021, Leading Through Story, which culminated in an end-of-year event and gathering. In this recent panel session with our friends at Future Crunch, we witnessed a deep and insightful conversation about what it means to meet complexity with story and how to stay true to your vision amidst chaos and uncertainty. 
Reminded of the importance of being intentional about the story of who we are and who we are becoming, Zara shared:
"The event felt like an evolution and deepening of the work we do at Digital Storytellers, and what the world needs in this time – to harness the power of story-driven processes, not just for influence, but for deepening connection with others and self; for human-centered and self-aware leadership; and for co-creating new possibilities through collective, inclusive storytelling. 
"Throughout 2021, we've broadened how our organisational purpose gets expressed, and aligned with the personal purpose for many on our team as well. It's been energising for us, and for me, a rich, creative endeavour. I can't wait to see how we evolve and show up in service to organisations, projects and story leaders through this work."
As fun as it is, picking our 'favourites' each year is tricky because every story we help to put together could, and probably should, make the list. To each and every organisation and community who trusted us to help tell their stories in 2021, a most sincere thank you for inviting us into your work, your lives and your hearts.
Now is the perfect time to start dreaming up the story you want to tell in 2022. If you need support to find, shape and share your story, get in touch to see what's possible.